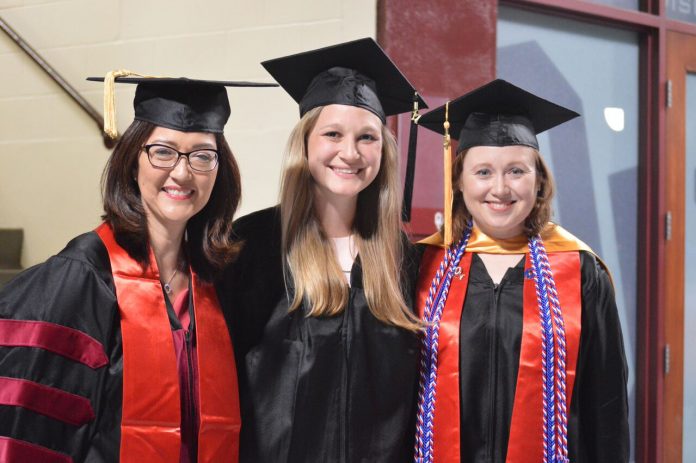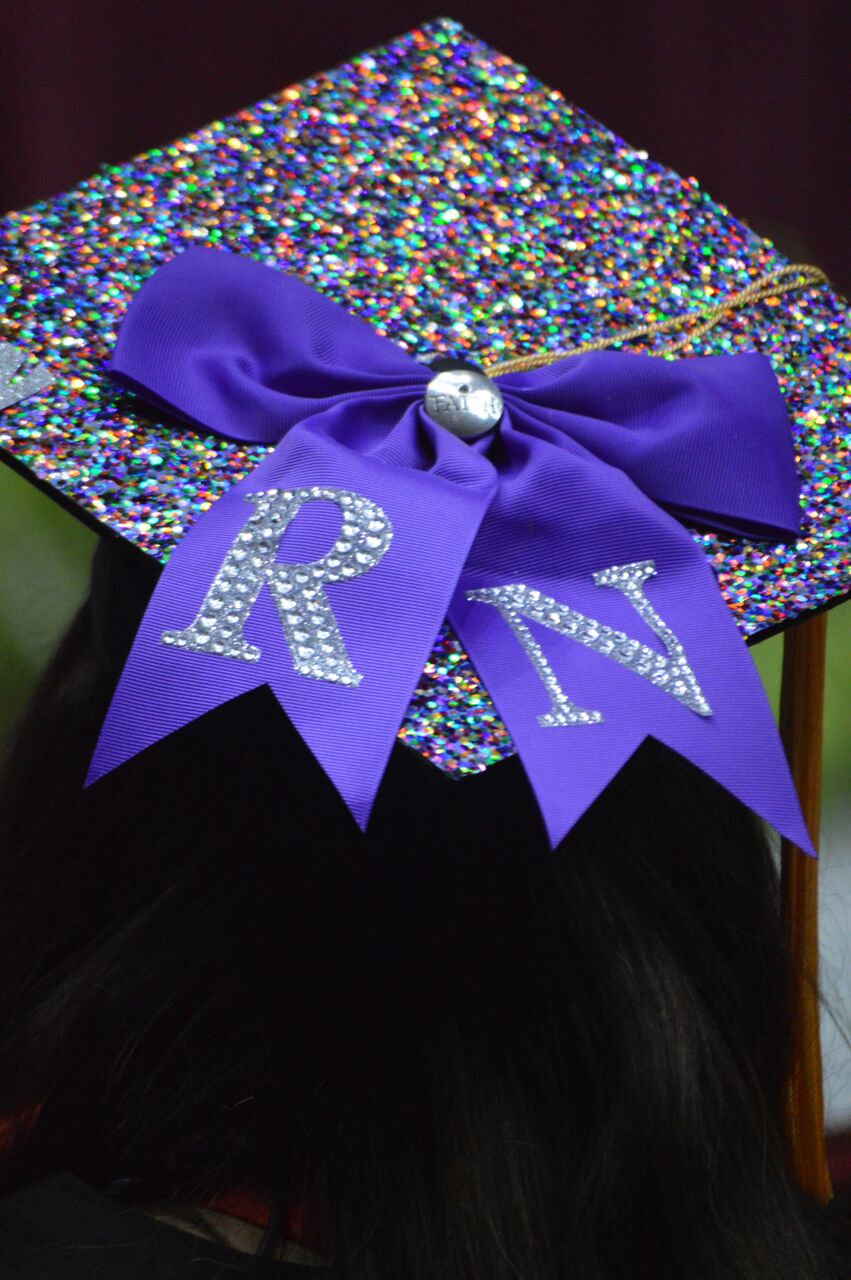 story and photos by Traci Chapman
More than 400 students joined 11,000 predecessors May 13 as graduates from University of Oklahoma Health Sciences Center Fran and Earl Ziegler College of Nursing.
Dean Lazelle Benefield presided over the Class of 2017 convocation, held at Lloyd Noble Arena in Norman. The graduating class was comprised of 310 students awarded a Bachelor of Science in Nursing degree; 92 Master of Science in Nursing candidates, five graduates who earned a Doctor of Nursing Practice degree and one PhD in Nursing.
Those graduates included students from across Oklahoma and beyond, from backgrounds as diverse as each individual. One of those graduates was Samantha Nortey, graduating with a BSN after moving to Oklahoma from Ghana in 2011. With her graduation behind her, Nortey said she was set to join cardiac/intensive care unit at OU Medical Center.
"This has been my dream, this is the day I've been working for so long, and it's finally here," she said. "It's been an incredible journey."
The journey was something on fellow undergraduate Shawn Mayhew from Midwest City. Planning to work in the surgical/intensive care unit at VA Medical Center in Oklahoma City, Mayhew said he was ready for his next step.
"This is just the beginning of my journey," he said.
Keynote speaker Kammie Monarch, RN, MSN, JD, encouraged graduates to never stop learning, growing and reaching for more.
"You are the future of nursing," she said.
Monarch is OU Medical Center adult services vice president, has served as chief nursing officer for Oklahoma Health Care Workforce Center. In that role, she advocated for nurses with legislators, working to expand health and nursing programs across Oklahoma. She also served as the first chief operating officer of Sigma Theta Tau International, the honor society of nursing, and American Nurses Association and American Nurses Credentialing Center, both in Washington, D.C.
Founded in 1911, OU's College of Nursing hosts a range of students, including full-time, part-time and online options for those pursing undergraduate, graduate and doctoral degrees. The school also offers post-graduate APRN certificate programs. While its main campus is located in Oklahoma City, OU also maintains nursing college locations in Tulsa and Lawton.