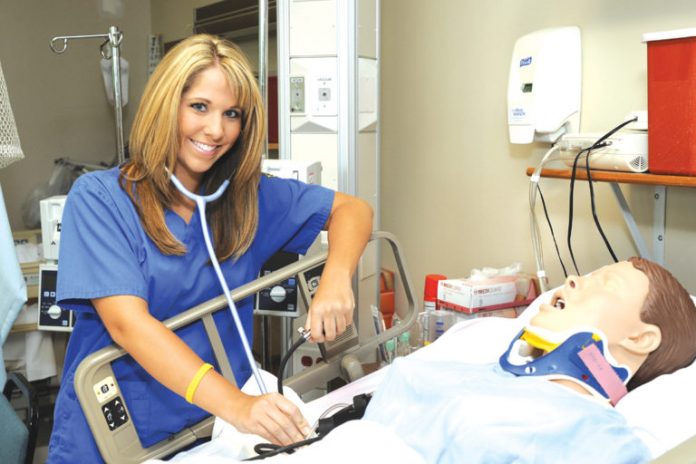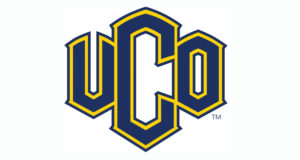 For nearly 50 years, the University of Central Oklahoma (UCO) has provided Oklahoma with well-qualified and educated nurses. Graduates of Central's nursing programs are known for being some of the best nurses in the state of Oklahoma and around the nation, and the UCO Department of Nursing is proud to continue this tradition.
Central's bachelor's and master's programs prepare tomorrow's leaders in nursing through a variety of settings, which helps the demand at all levels of nursing services needed in Oklahoma. Central offers traditional and nontraditional programs that fit the needs of anyone wanting to pursue a career in nursing or further their nursing education. Accredited by the Commission on Collegiate Nursing Education, Central offers the traditional BSN program with courses offered at the conveniently-located Edmond campus; the fully online RN to B.S. in nursing track; the fast-track B.S.; and, the fully online master's degree in nursing, which includes two tracks.
________________________________
Traditional BSN Program
The traditional nursing program is for someone who has not yet obtained a license to practice nursing as a registered nurse. This may be a student who is attending college for their first degree or someone who has already earned a degree in another field and has decided that nursing is in their future
________________________________
Online RN to B.S. in Nursing Track
Central's RN to B.S. track is available 100% online for registered nurses who are interested in furthering their nursing education. Upon successful completion, nurses will have earned a Bachelor of Science in nursing. Central's commitment to providing registered nurses with quality, convenient, student-focused curriculum and a cost-effective baccalaureate nursing education is the inspiration for the track.
With both part- and full-time options available and for as low as $8,500, Central's track is designed to provide flexibility for students, with the option to complete the track in as little as 10 months.
"The RN to B.S. in nursing track at UCO takes the flexibility, affordability and convenience of an online degree with the recognized quality provided by our faculty to provide an experience students are looking for," said Barbara Arnold, Ed.D., RN, chairperson and associate professor of nursing at Central.
________________________________
Fast-Track BS
Central's Fast Track in nursing is for those students who have earned a traditional bachelor's degree in another field and would like to change to the profession of nursing. Upon successful completion, a Bachelor of Science in nursing will be awarded. The fast-track program can be completed in just 16 months and provides the flexibility of hybrid courses.
________________________________
Online M.S. in Nursing
The Master of Science in nursing degree at UCO will help to provide for the increasing global need of health care practitioners with expanded nursing knowledge. The program offers working RNs flexibility through fully online courses with both part- and full-time options available. The program can be completed in as little as 16 months, if pursued full time. Students are required to also complete 100 clinical hours. The online Master of Science in nursing can be completed for as little as $15,000.
Nursing graduate students have the ability to choose from two tracks, the nursing education track or the specialty nursing track. A master's degree in nursing education will prepare students for academic positions in nursing education or for a position in hospital staff education. The specialty nursing track allows students to meet individual goals in areas such as leadership or administration.
________________________________
Next Generation of Nurses
All UCO nursing programs offer real-world instruction from supportive nursing faculty who are experts in their field of nursing. Graduates from UCO nursing programs are recognized within the health care community for their knowledge, professionalism and leadership potential. Central prides itself as a smart investment for success and for preparing future leaders in an opportunity-rich environment.
"I have to thank UCO's online RN to BS program for giving me courage, skills and knowledge, I have learned so much in the program already. I have found great love and passion for evidence-based practice, quality management and nursing research," said Vicena Skelton, a current Central RN to BSN student.
"This program has fantastic faculty, staff and educators that are understanding and caring. They have helped make pandemic online learning doable and your degree achievable."
The UCO Department of Nursing has degree programs that can help you achieve your career goals, whether you are new to health care and are seeking your first degree in nursing or are a registered nurse interested in advancing your current career.
For more information about nursing programs offered at Central, visit
www.uco.edu/nursing.