NURSE TALK: What was your biggest fear as a child?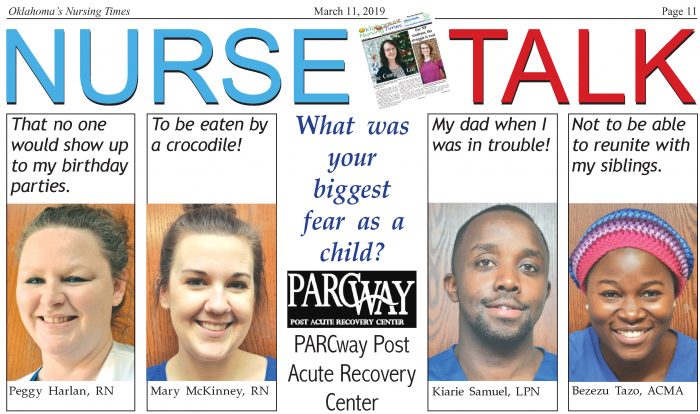 That no one would show up to my birthday parties. Peggy Harlan, RN
To be eaten by a crocodile! Mary McKinney, RN
My dad when I was in trouble! Kiarie Samuel, LPN
Not to be able to reunite with my siblings. Bezezu Tazo, ACMA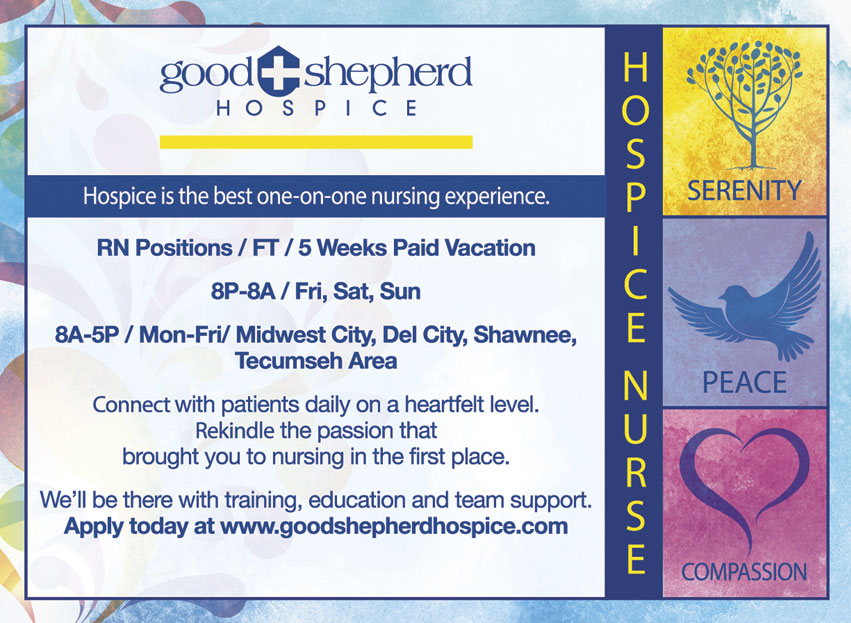 GOOD SHEPHERD HOSPICE
Hospice is the best one-on-one nursing experience.
RN Positions / Full-Time / 5 Weeks Paid Vacation
8P-8A / FRI, SAT, SUN
8A-5P / MON-FRI / Midwest City, Del City, Shawnee, Tecumseh Area
Connect with patients daily on a heartfelt level.
Rekindle the passion that brought you to nursing in the first place.
We'll be there with training, education and team support.
Apply Today at www.goodshepherdhospice.com
HOSPICE NURSE
SERENITY
PEACE
COMPASSION