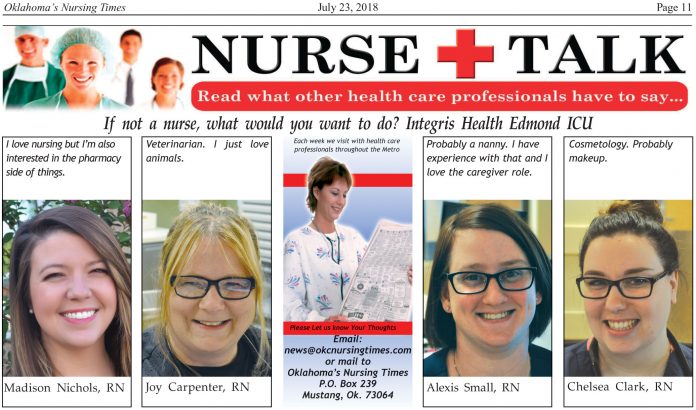 If you weren't a nurse you would be …   Integris Health Edmond ICU
I love nursing but I'm also interested in the pharmacy side of things.
Madison Nichols, RN
Veterinarian. I just love animals.
Joy Carpenter, RN
Probably a nanny. I have experience with that and I love the caregiver role.
Alexis Small, RN
Cosmetology. Probably makeup.
Chelsea Clark, RN