Oklahoma City University's Kramer School of Nursing recently received a gift creating "The Kramer Way" scholarship, which will provide $400,000 for 10 new Bachelor of Science in Nursing (BSN) students and $90,000 for six new Master of Science in Nursing (MSN) students over a two-year period starting in fall 2019. The scholarship is named for the school's commitment to its core values of caring, kindness and respect.
In addition to helping students earn their first degree, the school's BSN program also allows those who have a degree in another field to earn a BSN in just 18 months.
"The scholarship is critical because many candidates exhaust their financial assistance while earning their first degree, but this will allow them the financial ability to become a nurse," said Lois Salmeron, dean of the Kramer School of Nursing.
Salmeron also indicated that scholarships for graduate study are rare, further making this opportunity unique. The school's MSN program features distance learning and a low residency model, which helps nurses living in communities outside of Oklahoma City to successfully complete their degree.
For more information about the scholarship and enrolling in OCU's Kramer School of Nursing, visit okcu.edu/nursing.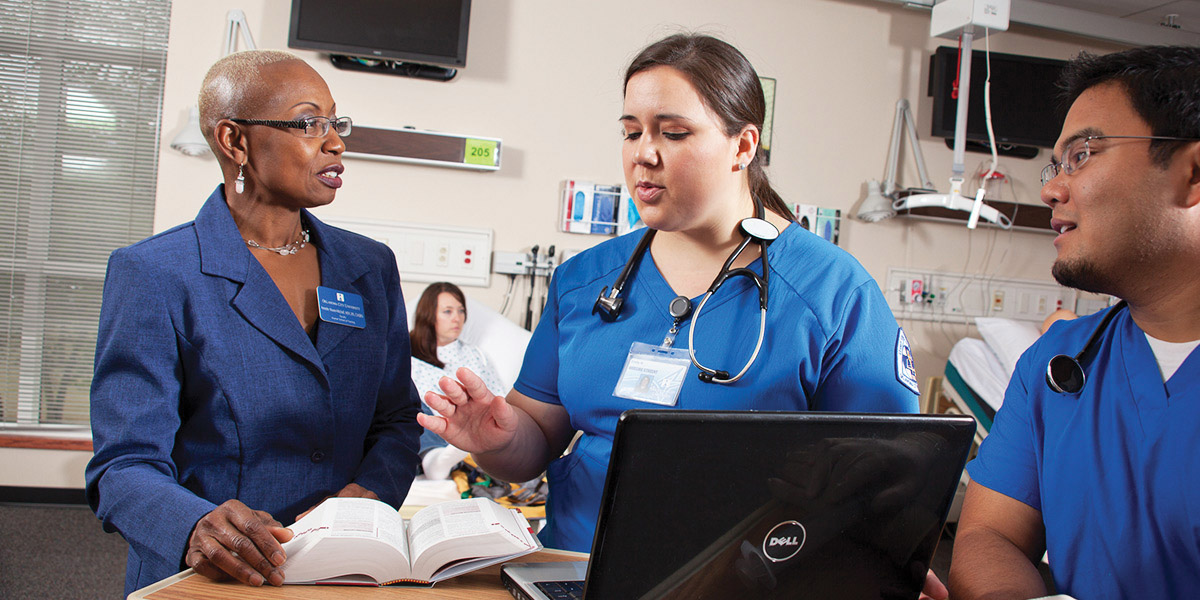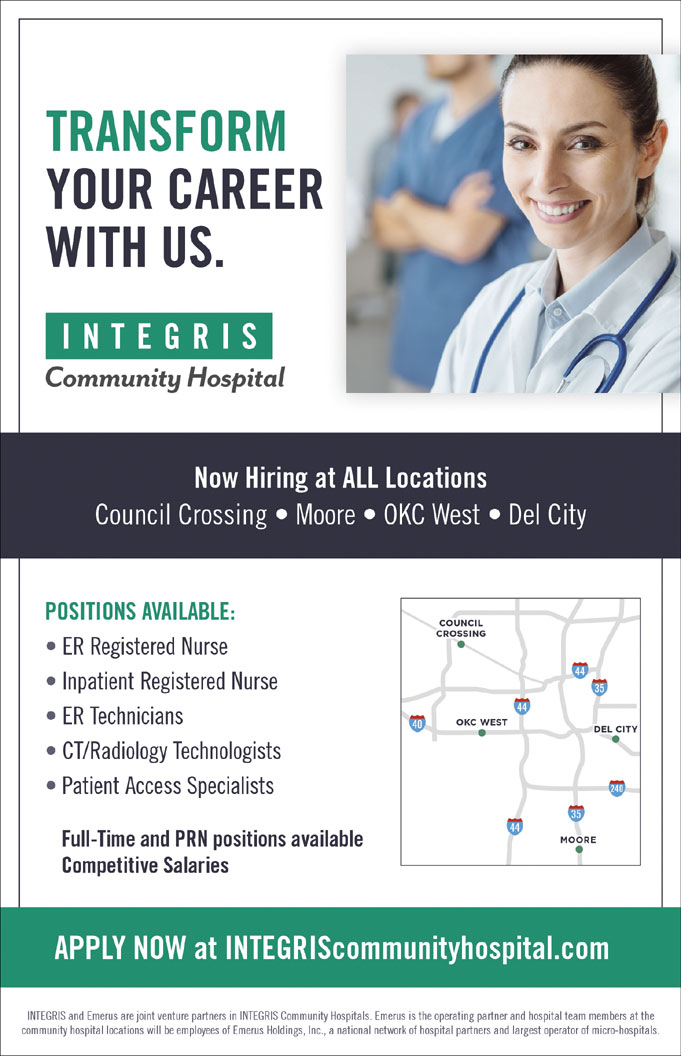 TRANSFORM YOUR CAREER WITH US.
INTEGRIS Community Hospitals
Now Hiring at ALL Locations
Council Crossing • Moore • OKC West • Del City
POSITIONS AVAILABLE:
• ER Registered Nurse
• Inpatient Registered Nurse
• ER Technicians
• CT/Radiology Technologists
• Patient Access Specialists
Full-Time and PRN positions available
Competitive Salaries
APPLY NOW at INTEGRIScommunityhospital.com
INTEGRIS and Emerus are joint venture partners in INTEGRIS Community Hospitals. Emerus is the operating partner and hospital team members at the community hospital locations will be employees of Emerus Holdings, Inc., a national network of hospital partners and largest operator of micro-hospitals.