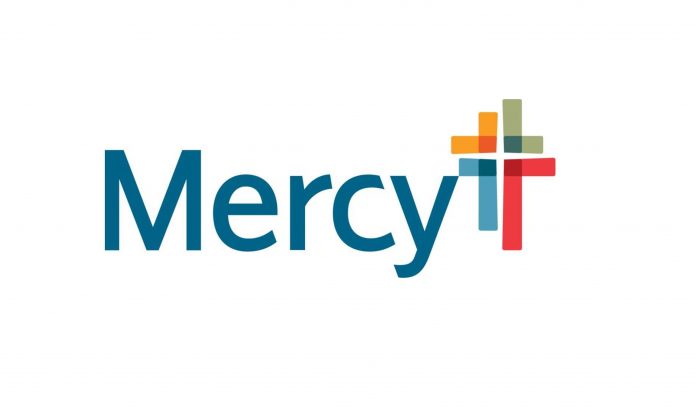 Only independent study of its kind to combine rigorous analysis of patient care for more than 300 health systems and nearly 3,000 hospitals
Shorter hospital stays, fewer complications and better patient results are just a few metrics used to rank Mercy as one of the top five large health systems in the nation, alongside Mayo. The 2016 Truven Health 15 Top Health Systems, which includes five large, five medium and five small systems, analyzes 338 health systems and 2,912 hospitals across the U.S. Click here to find the listings.
"It's an honor and no small feat to be recognized as one of the top systems in the nation for our quality efforts to provide better care and service to our patients," said Dr. Keith Starke, an internal medicine physician for more than three decades and Mercy's chief quality officer. "What we do every day can be the difference between life and death for our patients. It also impacts how long they stay within our walls and if they have any complications. It's a job that's never finished so we're constantly working to improve patient care."
Truven, an IBM company, produces the only study of its kind to combine rigorous analysis of individual hospital performance metrics into system-level data, identifies the best health systems in the nation. This annual, quantitative study uses objective, independent research and public data sources. Health systems do not apply for consideration, and winners do not pay to market their award.
Mercy, as well as Mayo and Scripps, outperformed peers in the following ways:
· Saved more lives and caused fewer patient complications
· Readmitted patients less frequently and experienced fewer deaths
· Shorter wait times in emergency departments
· Shorter hospital stays
· Better patient safety
· Higher patient satisfaction
Some of the keys to improving patient care have included a decade of efforts made possible because of Mercy's team, leading technology and best practices. Top of the list:
· 40,000 co-workers across four states united around a common mission and focus on providing exceptional care
· Nearly 2,000 integrated physicians – one of the largest groups in the nation – bringing family and specialty doctors together to implement proven, clinical-based best practices to improve patient care
· Among the first organizations in the nation to have a comprehensive electronic health record – one patient, one record – providing real-time, paperless access to patient information
· Specialty councils, made up of physicians, nurses and clinicians, representing more than 40 areas of medicine, providing best practices for everything from heart surgery to the delivery of babies
"Serving our patients extraordinarily well and providing better quality care is why we are here," said Lynn Britton, president and CEO of Mercy. "It's all about the patient at the beginning and end of every day."
In addition to this honor, Mercy has been in the national spotlight on many fronts in the past year:
· Opening the world's first virtual care center, which is dedicated entirely to care outside its own walls, monitoring patients 24/7/365 using high-speed data and video connections and medically intervening when needed with a comprehensive team approach
· Opening a storm-hardened hospital in Joplin, Missouri, after it was destroyed by an EF5 tornado, including keeping 2,200 co-workers on the payroll indefinitely after the tornado struck
Mercy was also recently:
· Named a top American employer by Forbes magazine, ranking 108 among 500 employers in the U.S. and spanning 25 industries
· Named a "Most Wired" health care organization by the American Hospital Association – the 12th time since 1999 – and among only a dozen health systems to be designated as advanced by improving chronic disease management services for patients at home and also improving care based on medical literature
· Named one of the world's top health care supply chain operations.