Mercy-GoHealth Urgent Care continues to make significant advances in its COVID-19 response for the Oklahoma City community, today announcing the availability of Rapid COVID-19 testing at all seven locations across the metro area. The urgent care centers are utilizing the Abbott IDNOW molecular diagnostic test, which provides results in approximately 15 minutes. (story continues below)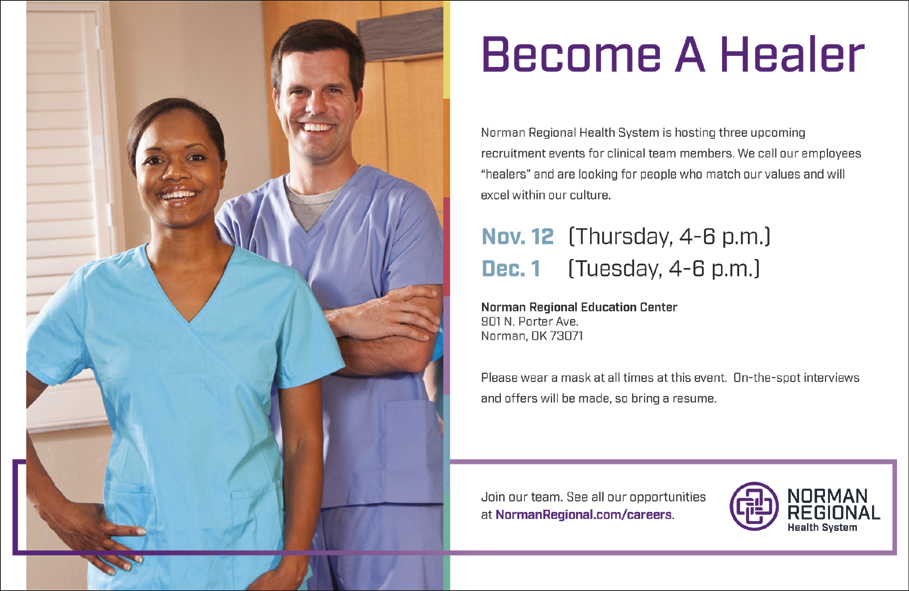 Mercy-GoHealth Urgent Care understands the important role time plays in preventing the spread of COVID-19 and is dedicated to being part of the solution. Rapid testing is a critical component in keeping our communities safe and healthy as it enables patients to quickly quarantine and inform others who may have been exposed.
"At Mercy-GoHealth Urgent Care, we are committed to helping our patients get the best care possible, and to fighting the spread of COVID-19 nationwide. Delivering test results to patients this quickly can have a significant impact on the spread of the virus," said Sherry Buebendorf, regional market president for Mercy-GoHealth Urgent Care. "The fast results produced by Abbott ID NOW molecular test is a game changer. With it, we can offer almost immediate results and help patients plan their next steps for care."
To receive a Rapid COVID-19 test, you must schedule a Virtual Visit or save your spot online to be evaluated by a provider for testing at a nearby center. Please schedule a rapid test online in advance with a virtual visit.
All Mercy-GoHealth Urgent Care centers are open from 8 a.m. to 8 p.m., Monday through Friday and from 9 a.m. to 5 p.m. on Saturday and Sunday, including holidays. Mercy-GoHealth Urgent Care is in-network with most major insurance plans, but please be aware that rapid testing may not be covered. For patients without health insurance, we offer affordable self-pay rates. Learn more about the conditions we treat, save your spot, pre-register, and view a full list of in-network insurance plans by visiting us online at www.gohealthuc.com oklahoma.