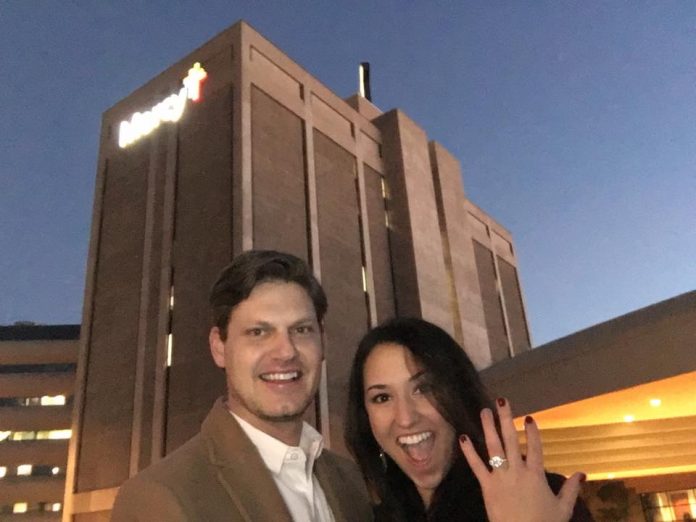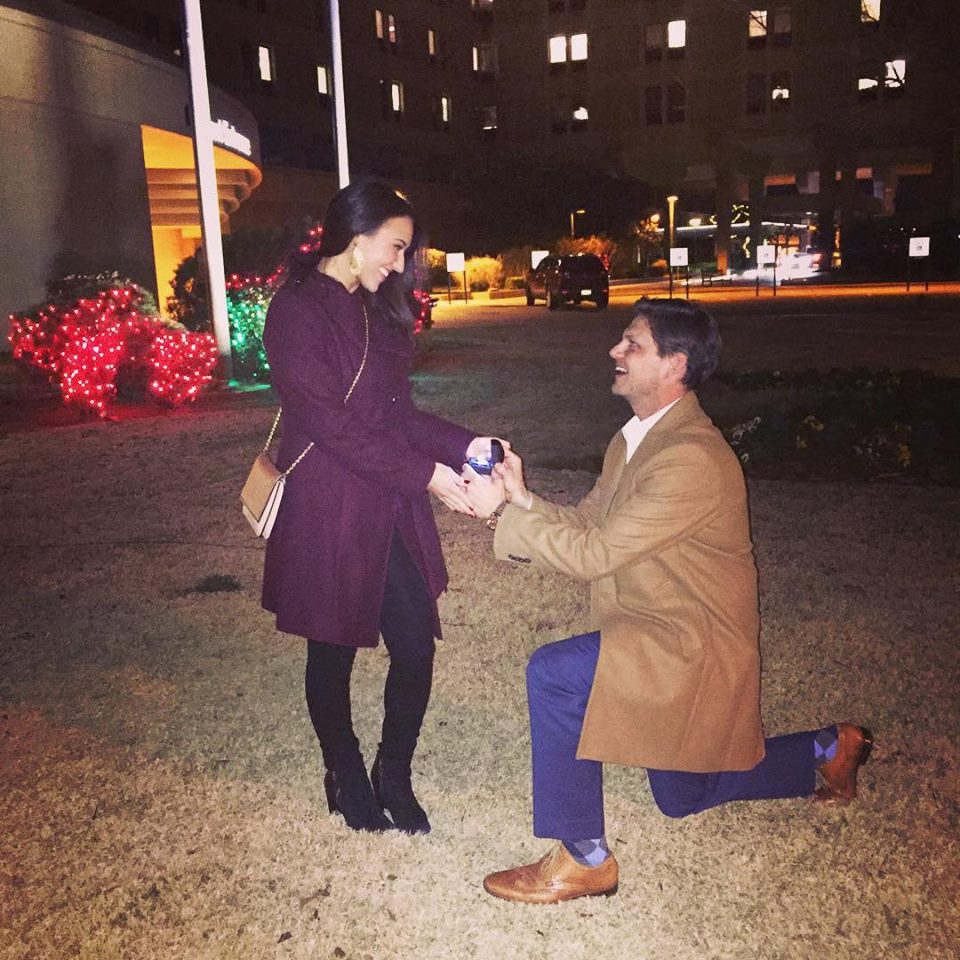 It was a proposal Kami Owens never expected.
"When he first surprised me, I had no idea," said Owens, a registered nurse in the intensive care unit (ICU) at Mercy Hospital Oklahoma City. She met Dr. Daniel Pascucci just a little more than a year prior.
"We had just started working at Mercy," Dr. Pascucci said. "A nurse took me down to the ICU to meet fellow co-workers. Kami and I briefly met, but I was very attracted to her and eventually added her on Facebook."
But the two lost touch. For half a year, the now-engaged couple didn't see each other; they didn't even talk. No phone numbers had been exchanged and certainly no proposal was being planned, but Dr. Pascucci just couldn't stop thinking about the nurse he met in ICU.
"I always thought she was cute," he said. "I even texted a picture of her to my mom and said something like, 'why can't I just meet someone like her?'"
Six months later, the two met again. It was a second chance at love, and they both took advantage. "We set a first date and were immediately inseparable," said Owens.
"Within a few days, I knew she was the one," Dr. Pascucci said. Three months later, he was planning a night the two of them would never forget.
Owens thought it was a typical date night in December. The two planned to go to dinner, church and then look at Christmas lights – but on their way to dinner, Dr. Pascucci got a call. "It was from another doctor who told me he needed me to run to the hospital. The doctor was in on the proposal, but Kami had no idea."
A quick detour, Owens thought, before date night began.
What happened next, Owens never imagined.
In front of Mercy Hospital, Dr. Pascucci got down on one knee and asked Owens to marry him.
"Both of our families were waiting inside the hospital with handmade posters, banners and food," he said. "She had no idea they were there to witness the moment until we went inside after she said 'yes.'"
It was a special proposal, at a location that already has a special place in their hearts.
"The reason I wanted to propose to her at Mercy goes beyond the fact we met there," Dr. Pascucci said. "When I was still in medical school, I would see the cross sitting on top of Mercy, and it was just special to me. Our faith is a special part of our lives that we both share, and we both have a passion for Mercy and what it stands for."
The couple plans to wed in June.