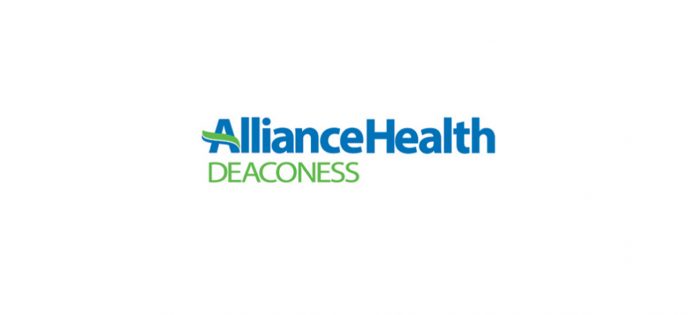 AllianceHealth Deaconess offers low-dose CT scans to screen for Lung Cancer
Scientists report a 20 percent reduction in lung cancer mortality with low-dose CT scan screenings compared to a chest X-ray. Oklahoma residents at high-risk for lung cancer, can access this potentially life-saving service at AllianceHealth Deaconess. In recognition of Lung Cancer Awareness month this November, AllianceHealth Deaconess is offering a lung cancer screen using a non-invasive CT scan at a discounted cash price. To learn more about the special pricing during the month of November, please call 405-604-4577. Medicare and some insurance plans now cover a lung cancer screen for high-risk patients; call to find out if your plan covers the screen.
"This is a preventative measure for people who are at high risk for lung cancer," said Seth Gregory, MD, pulmonologist at AllianceHealth Medical Group. "If we can find lung cancers in its earliest stages, we will have a higher probability of curing the cancer."
AllianceHealth Deaconess follows the U.S. Preventative Services Task Force recommendation for lung cancer screening with low-dose CT. To qualify for the lung cancer screen, participants must be within the ages of 55 to 74 and who have a 30 pack-year history of smoking. A 30-pack year equals one pack a day for 30 years, or two packs a day for 15 years. Participants must be either current smokers or have quit within the past 15 years.
Anyone who meets these requirements, and would like to be screened for lung cancer, should contact AllianceHealth Deaconess at 405-604-4577.
AllianceHealth Deaconess is a part of one of the state's largest healthcare systems, AllianceHealth Oklahoma. Located in northwest Oklahoma City, AllianceHealth Deaconess is a 238-bed, acute-care hospital, offering a wide range of services including, cardiology, orthopedics, oncology, pulmonology, urology, general surgery, obstetrics and inpatient rehabilitation. AllianceHealth Deaconess also operates AllianceHealth Medical Group, with 21 provider practices and 45 providers across the Oklahoma City metro area. We work hard every day to be a place of healing, caring and connection for patients and families in the community we call home. AllianceHealth Deaconess is owned by a partnership that proudly includes physician owners, including certain members of the hospital's medical staff. For more information, visit MyAllianceHealth.com or follow AllianceHealth Oklahoma on Facebook and Twitter.