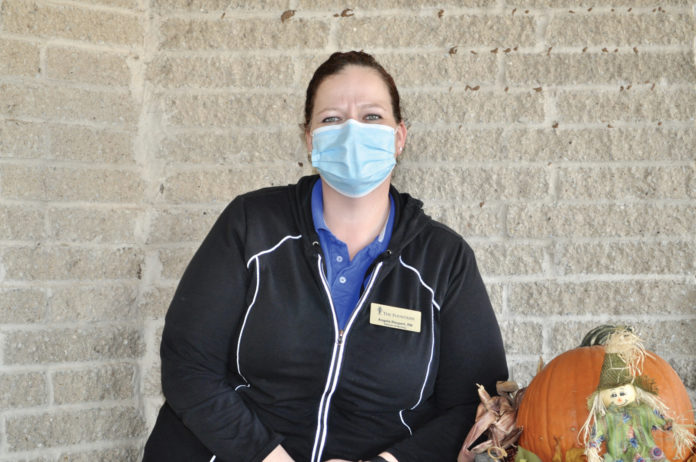 by Vickie Jenkins, Staff Writer
The Fountains at Canterbury, located in Oklahoma City, Oklahoma, is a retirement community offering Independent Living, Assisted Living, Memory Care, Rehabilitation and Skilled Nursing on an idyllic 39-acre campus featuring lakeside trails and a fishing dock. You'll find us conveniently located near shopping, dining, entertainment, parks and healthcare.
Named a Five-Star Quality community according to Medicare.gov in their most recent Skilled Nursing survey, putting The Fountains at Canterbury in the top 10 percent of skilled nursing centers in the area. (story continues below)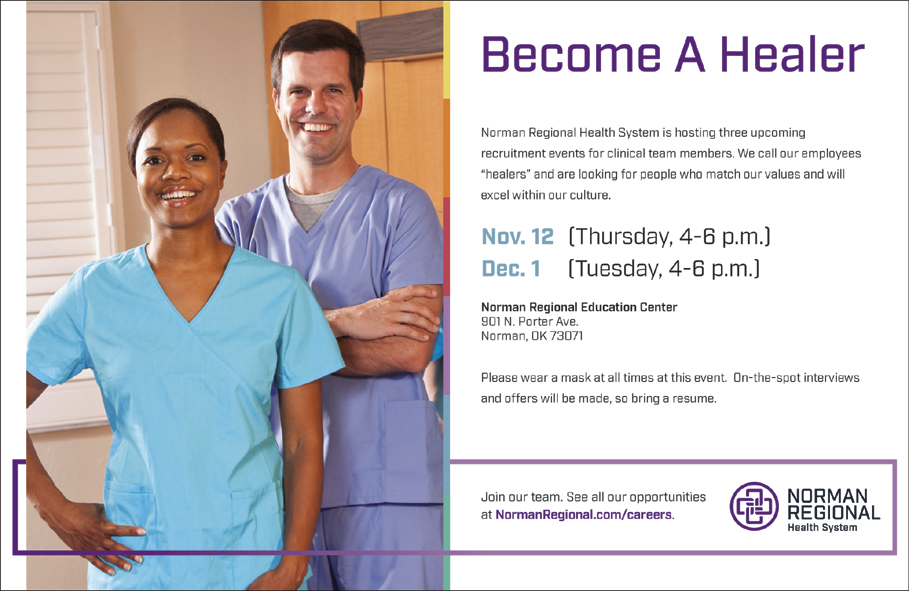 When rehabilitation is what the doctor ordered, The Fountains at Canterbury welcomes everyone, not just current residents. We've designed our rehabilitation program with our own residents in mind, that's why we offer amenities and services you never thought existed in a rehabilitation setting. -The Fountains at Canterbury-
Located in NW Oklahoma City, as if tucked away off of NW 122 street, The Fountains at Canterbury is a quiet and peaceful setting. With a staff full of expertise, there is an outstanding nurse to be recognized; Angela Reupert, MSN, RN, RAC-CT. She was the MDS Coordinator from September 2012 until November 2019 when she took over the Director of Nursing position at The Fountains at Canterbury. Angela has been working here for a total of eight years. "I enjoy working here and we all become very close to the residents. It is good for the residents and the nurses to have that kind of bonding," Angela said.
"I grew up in Guthrie, OK. Ever since I was little, I wanted to be a nurse. I attended Langston University, graduating in 2007. I want to give credit to a few of my mentors while I was in school; one of them was Dr. Teresa Hunter and Dr. Lynnie Skeen, both at Langston University. They were the best!
Also, my husband and my daughter were always very supportive and encouraging with "my nursing education."
My very first job as a nurse getting out of college, I worked in Med Surge at OU Medical Center. That was when I practiced some of the most important qualities of a nurse; be someone that cares, have empathy for others and last, but not least, be that nurse that is selfless," Angela commented.
Asking Angela to describe herself, she replied, "After graduation, I started out at OU Medical Center as a Nurse intern and then transitioned to a floor nurse after graduation. At the time, I did some work in Radiation Oncology at OU. I was recruited to a charge nurse position at Golden Age nursing Home in Guthrie, Oklahoma where I attained a great ideal of my knowledge and training. They really opened many doors for me. I went to their sister facility to work in MDS and did this for many years becoming an MDS guru. I then had the opportunity to attain employment closer to home leading me to the Fountains at Canterbury in 2012. I was their MDS Coordinator for a bit over seven years and transitioned to the Director of Nursing Position."
"This place really has become my second home and I am proud to work for such a great team. Also during this time frame, I attained a Masters in nursing with an emphasis on executive leadership."
"I would describe myself as a self starter, down to earth and a kind person," she said with a smile. I consider myself both a leader and a follower. Sometimes, there is a time to do both."
What is your biggest reward as a nurse? "I think the biggest reward that I get from my job is the fact that I am able to be present for the patients and be able to take care of them in whatever they need," Angela replied.
"If I were to give advice to someone going into the medical field, I would tell them to make sure that they know they are getting into the right field, making sure they really are full of compassion, wanting to make a difference in someone's life."
Angela enjoys spending time with her family and playing Pokemon. She is married to a wonderful man and they have one daughter. Their pets include two cats and two dogs.
Asking Angela how the Coronavirus changed her life, she replied, "I don't feel like it changed my life much, but I have adapted. I always wear a mask everywhere I go, use sanitizer and clean surfaces often and of course, practice frequent hand washing.