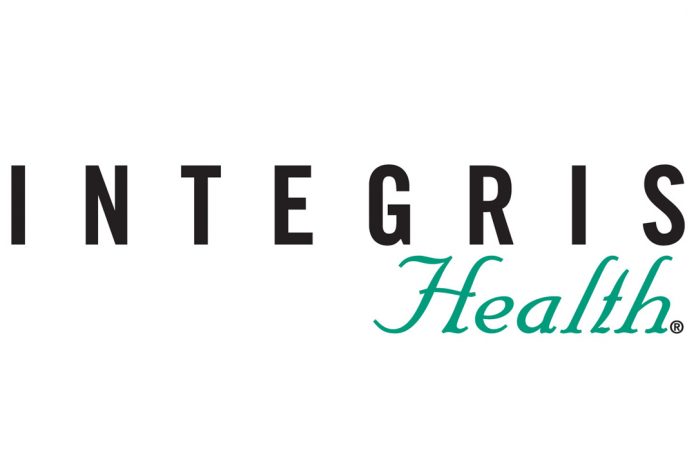 INTEGRIS Radiology Services at Southwest Medical Center will soon be offering more comfortable MRI exams thanks to the delivery of a new piece of state of the art equipment.
The Discovery MR750w 3.0T MR System with GEM Suite coil technology arrived at the hospital this week. It is designed to meet the needs of both clinicians and patients.
The integrated system combines high-density surface coils and innovative software technologies to provide uncompromised image quality, improved workflow and increased patient comfort to help minimize anxiety and motion.
The new machine utilizes Silent Scan, a revolutionary neuro acquisition technique that makes the sound of an MR scan as silent as a whisper.
"Typical MR scans can reach over 100 decibels. That's roughly equivalent to the sound of a jackhammer, a speeding freight train or what you'd hear sitting in the front row of a rock concert. As you can imagine, this level of noise can add to patient anxiety," says Katee Hale, operations manager of INTEGRIS Radiology Services at Southwest Medical Center. "We are proud to be the only facility in the state to have Silent Scan capabilities. We hope this will help make our patients feel as comfortable as possible during a scan."
Other key features include feet-first imaging for all anatomies, flexible designs that comfortably embrace the patient, comfort tilt to improve brain and neck exam form, reduced exam times through fewer coil exchanges, and comfortable variable density padding designed to help minimize pressure points. Another added luxury that will also be available with the system are CinemaVision Goggles. With CinemaVision, patients will be able to watch a DVD movie, cable TV, IPAD video or listen to music during their exam.
The new device should be up and running at INTEGRIS Southwest Medical Center by July 2015.