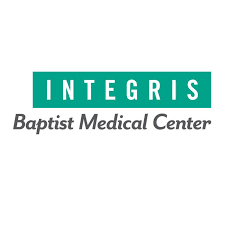 The first doses of the Pfizer COVID-19 vaccine arrived in Oklahoma City on Monday and were escorted by the Oklahoma Highway Patrol to INTEGRIS Bass Baptist Health Center on Tuesday. INTEGRIS Bass will store the vaccine for the entire NW region of Oklahoma. This morning, the Oklahoma Health Department administered the first vaccines in the region to INTEGRIS Bass Baptist Health Center caregivers.
Cheryl Ransom, a health unit coordinator in the Intermediate Care Unit, was the first to receive the vaccine at the hospital. She has been working on the frontlines taking care of Oklahomans since the beginning of the pandemic. She gladly volunteered to be among the first to get the shot.
Also in the group was Chaplain Perry Walker. With limited family visiting options for COVID patients, Walker has been regularly at the bedside ministering to those during this difficult time.
"This has been a long time coming," says Ransom. "We finally have something to feel good about in the fight against this devastating disease. We're hopeful this signifies that we are turning the corner and can one day soon reclaim the life we once knew."
Finny Mathew is the Chief Hospital Executive of INTEGRIS Bass. He says this is a monumental moment for his caregivers and really the community at large. "We are in a battle and this is the weapon we have been waiting for. Once enough of the population is protected in this way, we will finally be able to claim victory."
But health officials warn we're not there yet. It will take several more months and majority compliance to see the true impact of the vaccine. In the meantime, we need to continue to wear masks, wash our hands and watch our distance from others.