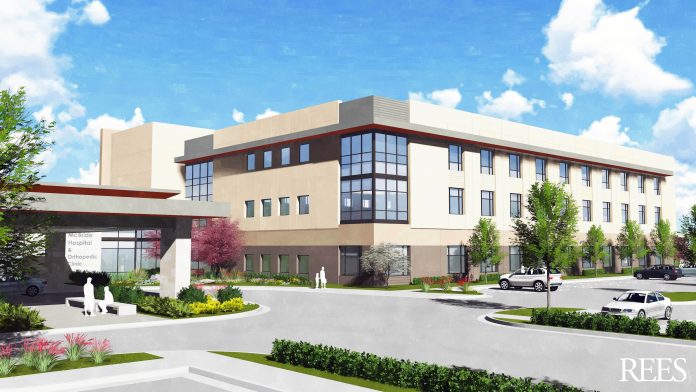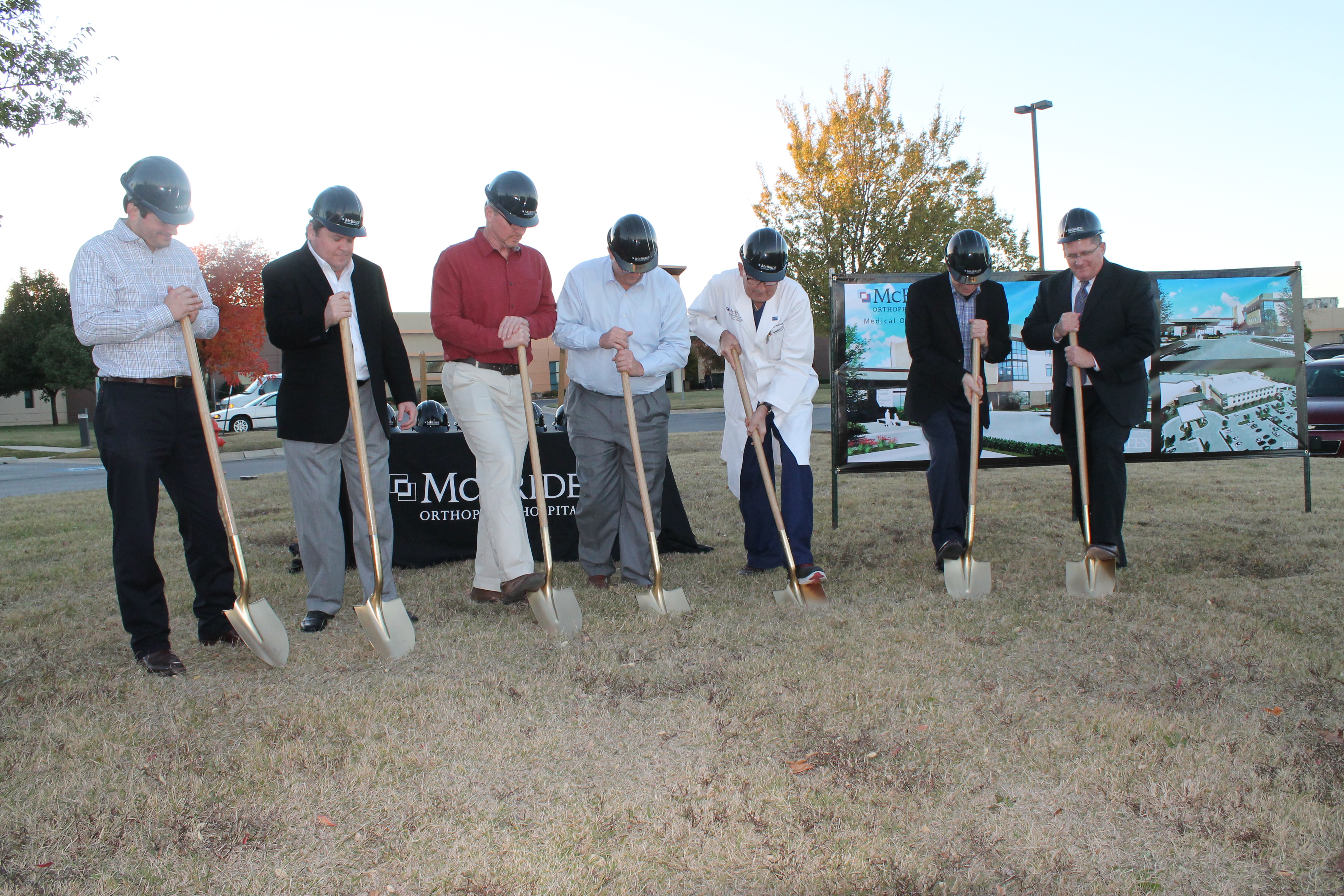 McBride Orthopedic Hospital held a groundbreaking ceremony on Thursday, November 12th at 5:00 pm to celebrate construction of a new Medical Office Building at 9600 Broadway Extension. McBride's new three-story facility will be connected to McBride Orthopedic Hospital by a single-story entry and lobby. The state-of-the-art Medical Office Building will be approximately 122,000 square feet and will be comprised of outpatient orthopedic clinic space and offices, outpatient lab and x-ray, a retail pharmacy, outpatient IV infusion and outpatient MRI. The expected completion date for the project is Fall 2017. The Medical Office Building was designed by Rees Associates. Manhattan Construction is the designated construction manager.
"The new Medical Office Building represents another milestone in McBride's incredible legacy of exceptional orthopedic services," said Mark Galliart, Chief Executive Officer, McBride Orthopedic Hospital. "Our physicians and staff are committed to serve patients in the metro and the State of Oklahoma. By building a clinical facility designed with our patients in mind, McBride will continue to meet the needs of our growing patient population and expand our orthopedic services in the future."
McBride Orthopedic Hospital is a 100% physician-owned hospital which employs more than 700 clinical and non-clinical professionals committed to the seamless delivery of healthcare to patients.