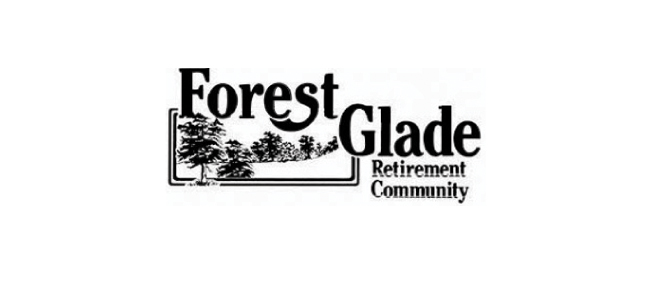 Cold weather can mean lower than usual blood supplies, prompting Bethany's Forest Glade Retirement Community to hold its first ever Winter Blood Drive.
"We know this is a time when blood supplies can be needed – it can be a difficult time to get them, and this was a way we could be active in the community," said Josephine "Jo" Henderson, Forest Glade leasing and marketing director. "This is a wonderful chance to do be active and help others at the same time."
The Dec. 28 blood drive was made possible through a partnership between Forest Glade and American Red Cross, Henderson said. According to Red Cross officials, the international non-profit handles about 40 percent of blood collection and processing nationwide – that means Red Cross must, on average, collect more than 15,000 pints of blood every day to meet the needs of hospitals and transfusion centers across the country.
Forest Glade has been a staple of senior residential care for about 25 years in Bethany, Henderson said. The family-owned facility houses about 155 residents, 38 in a smaller, secured building ideal for dementia and Alzheimer's patients, and the main complex, which accommodates about 115 seniors.
Comprised of one- and two-room units, Forest Glade offers residents staples like hot meals and fellowship in its dining room, as well as extensive activities like music and crafts. Employees also take seniors weekly to doctor's appointments and for shopping excursions, as well as special activities.
No novice to healthcare – having worked as a hospice marketing representative – Henderson said she has found something special at Forest Glade. It's the facility's family of employees and residents who every day make life a uniquely positive experience for everyone involved, she said.
"This, to me, is very, very rewarding – it's like family," she said. "Everyone helps together, it's a home away from home and that's the way we choose to do it."
That family atmosphere was something Henderson said she wanted to share with the community and one reason she chose to sponsor a blood drive. It was a way to combine a positive activity aimed at helping others, while helping to introduce the facility to people in the surrounding area. That's why donors are welcome to take tours and meet with Henderson to discuss what Forest Glade is all about, she said.
"We've been around for so long, but unless they're in Bethany, a lot of people don't know about us," Henderson said. "I want the community to know we're here and that we're reaching out."
Forest Glade's Winter Blood Drive will be held from 9:30 a.m. until 3:30 p.m. Dec. 28 and is open to the public. Donors can sign up online at http://www.redcrossblood.org/rcbmobile/drive/chooseDonationTime.jsp or at the front desk the day of the blood drive. More information is also available on Forest Glade's website, located at http://www.forestgladeok.com/, its Facebook page (search "Forest Glade Retirement Community") or by calling Henderson at 405-495-7100 or 405-990-2790. Donors will be given a Red Cross long-sleeved t-shirt as a donation thank you gift, Henderson said.
Forest Glade is located at 2500 N. Glade Avenue in Bethany.