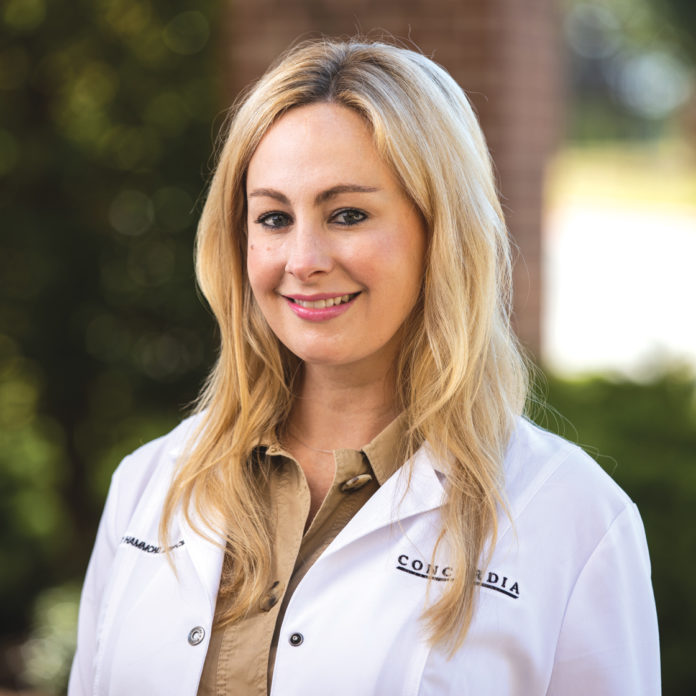 Courtney Hammond, a nurse practitioner and expert in INVU Care telemedicine software, has joined the staff at Concordia Life Plan Community in northwest Oklahoma City. Hammond's role is new to the community—she will supervise the virtual platform INVU, which allows caregivers to improve the lives of patients and families through remote healthcare options. She will also oversee resident care across all areas including independent living, assisted living, memory care and skilled nursing.
"We are thrilled to have Courtney step into this new role," Concordia Executive Director Danny Eischen said. "An on-site nurse practitioner is unique in a senior living community, as is one that specializes in older adult care and telemedicine. We are always looking for ways to improve the lives of our residents and remain ahead of the curve. We saw the importance of the role and knew Courtney was the perfect fit." (story continues below)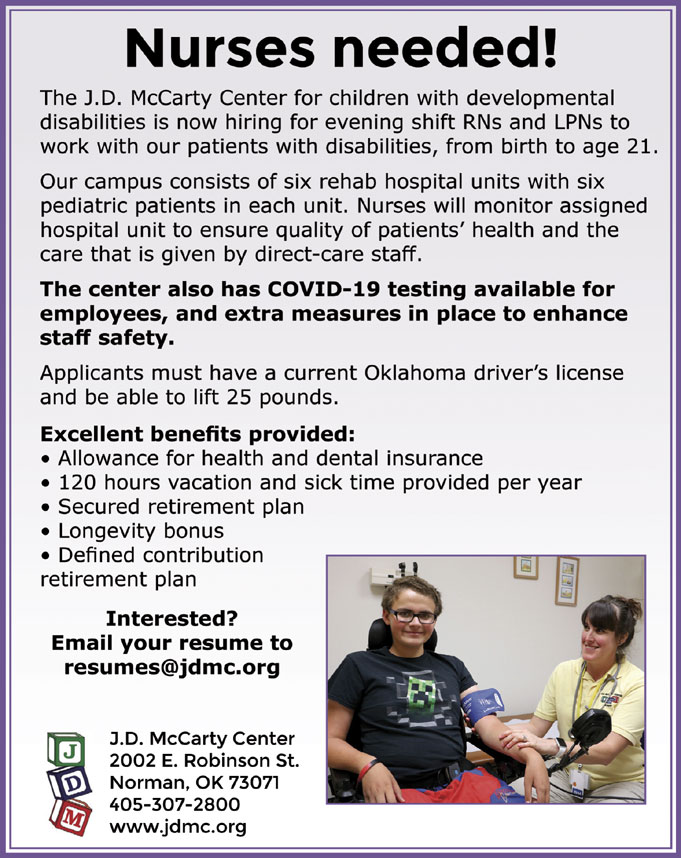 INVU Care blends in-person and remote care to ensure a more efficient, holistic, engaging patient care experience to benefit the lives of residents, families and the teams that support them.
"I have always been fond of working with older adults," said Hammond. "I decided to pursue this opportunity at Concordia because of its good reputation in the industry and because I'm impressed by Concordia's ability to implement a technology like INVU, which is more important now than ever."
Hammond was a nurse for four years and has been a nurse practitioner for 11 years. She attended undergrad at the University of Oklahoma and went on to Vanderbilt University for the nurse practitioner program. Since then, she's worked with older adults through various roles and remains passionate about giving older adults the opportunity to live vibrant, healthy lives.
Concordia Life Plan Community is a senior living community located in NW Oklahoma City where residents can live independently with guaranteed access to assisted living, memory care, skilled nursing or long-term care should the need ever arise. At Concordia, residents embrace life, stay fit, grow intellectually and engage in meaningful activities. Concordia is a nonprofit organization committed to upholding Christian values by serving the community through programs including free Wellness on Wheels clinics, its DME/furniture donation program, Mobile Meals and outreach partnerships with the OKC Housing Authority. To learn more about Concordia, visit concordiaseniorliving.com.