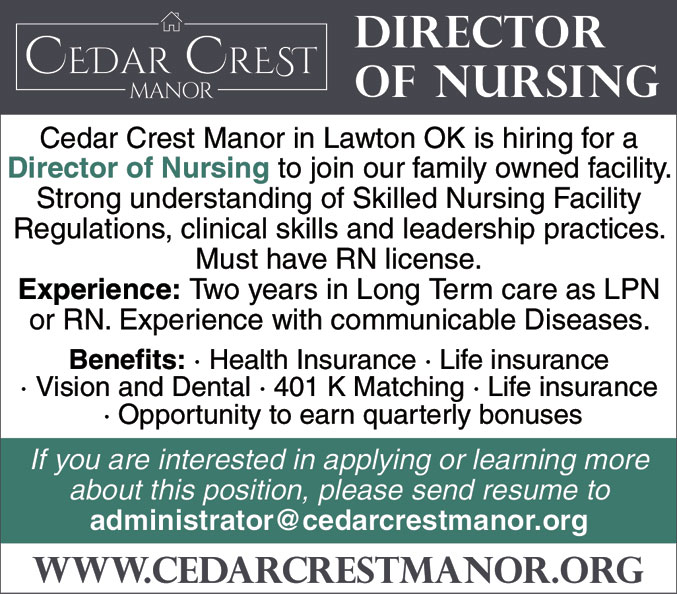 Cedar Crest Manor in Lawton OK is hiring for a Director of Nursing to join our family owned facility.
Strong understanding of Skilled Nursing Facility Regulations, clinical skills and leadership practices. Must have RN license.
Experience: Two years in Long Term care as LPN or RN. Experience with communicable Diseases.
Benefits: · Health Insurance · Life insurance · Vision and Dental · 401 K Matching · Life insurance · Opportunity to earn quarterly bonuses
If you are interested in applying or learning more about this position, please send resume to [email protected]