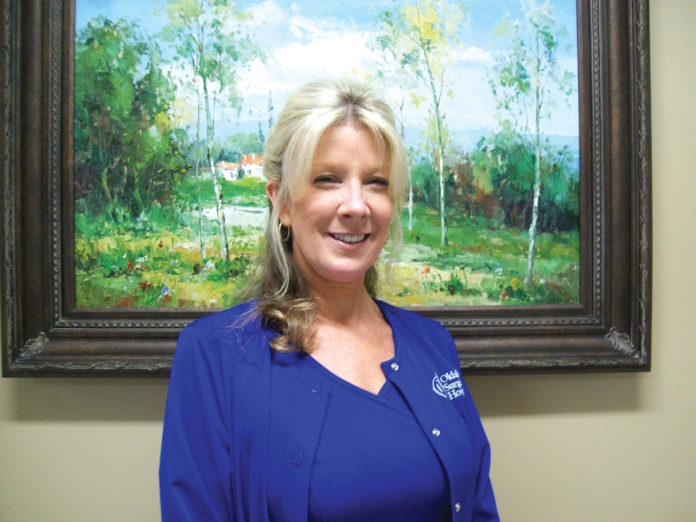 Vickie Jenkins, Staff Writer
The Oklahoma Surgical Hospital commits its premier medical expertise and technological resources to the provision of superior personalized health care. We embrace the highest standards in patient care and clinical outcomes, and endeavor to ensure that the overall patient experience will exceed expectations. -Oklahoma Surgical Hospital, Tulsa, OK-
It's a known fact that nurses affect many lives. This is the case for Conni Wilkinson Dobson, RN, Wound-Ostomy Care Nurse at Oklahoma Surgical Hospital in Tulsa, OK. (story continues below)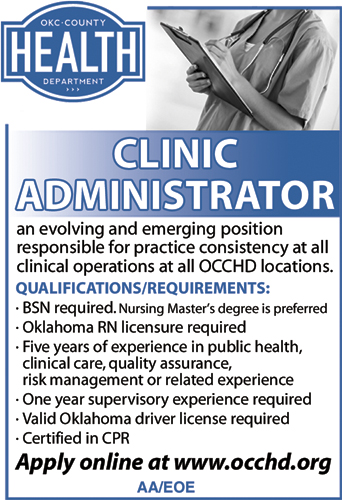 Conni grew up in Okemah, Oklahoma. When she was a little girl, she wanted to grow up and be an airline stewardess or a nurse. "I guess my childhood dream came true when I became a nurse," Conni said with a smile. "I attended Gordon Cooper Vocational Tech School for my License Practical Nurse, Tulsa Community College for my Associates Degree in Nursing, OSU-Tulsa Langston for my Bachelor's Degree in Nursing and Texas University at MD Anderson for my WOCN program. I have been a nurse for thirty years but I have been practicing WOC for approximately fifteen years," Conni said.
Asking Conni why she became a nurse, she replied, "I chose WOC nursing because I make a difference in someone's life each and every day, from the smallest to the biggest issues. I work inpatient and see outpatients as well. The majority of my time with the patient is during their stay at the hospital. I enjoy working with each patient and I come up with an individualized plan of care based on their needs and overall medical situations."
"I value the significance of the support of leadership within my facility and the overall impact of great teamwork for positive outcomes. The day we send a patient home from the hospital independent with ostomy care, or able to manage their wound at home, is a great day," Conni added.
Conni's biggest reward as a nurse is giving her patients quality of life, happiness and an ability to enjoy and take part of their lives. "It is an amazing feeling! Seeing a wound that has been present for a long period of time, HEALING is a huge milestone," Conni said. "No one wants to have an ostomy but it means quality of life; meaning they can do the things I want them to do. That can be life changing and will bring them good health back, living a good life."
Conni has all of the qualities of an exceptional nurse; caring for the patients, listening to them and meeting their needs. She considers herself a leader in her professional career. "Perhaps, I am a follower in some aspects of my personal life simply because of lack of experience," she said.
Beginning her day in her office, Conni reviews the list of patients referred for wound and or ostomy care, along with follow up appointments for consultation to evaluate and treat. "I see an average of eighty percent ostomy patients and twenty percent wound," she said. "When I see a patient, I perform a detailed assessment of the patient, keeping in mind that I am not just treating a condition, but a person. Additionally, I must keep in mind the patient's living situation, resources, insurance and support systems, when making recommendations for treatment. Everyone is unique, and what may work or one patient might not on another. Each day, I work with the patients and collaborate with other team members, such as registered dietitians, staff nurse, physicians, surgeons, social workers and family members. I provide the best care and outcome for patients.
I have never worked with a more caring and compassionate group of staff members and surgeons. I work closely with Surgical Associates here at OSH and they are most impressive and professional group of surgeons that I have ever known." "In addition to seeing patients, I provide education to hospital staff in pressure ulcer prevention and wound care, provide assessment and teaching for patients in an outpatient ostomy setting, investigate and try new products and revise policies and procedures when needed, "Conni added.
When asking Conni to describe herself, she replied, "I am responsible and hard working. I enjoy my time at work, seeing my patients on a daily basis. My friend tells me that I am a reliable person and always willing to help out. I thrive on a challenge and set my standards high."
Summing up Conni's life in three words? "It would be happy, blessed and grateful," Conni said.