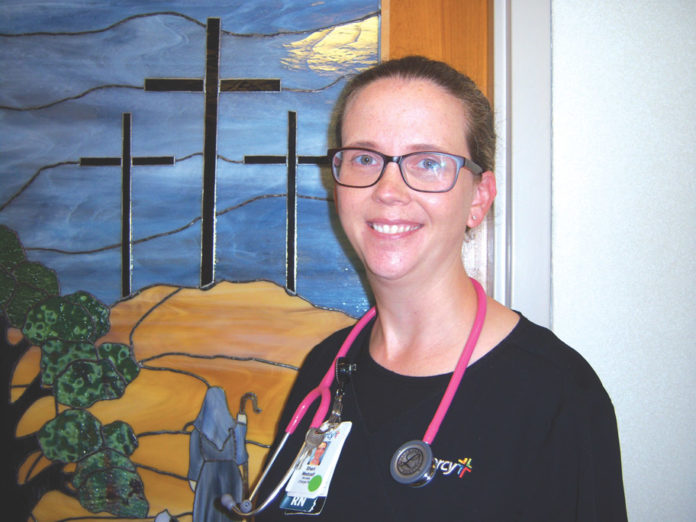 Guthrie, Ok is a unique territorial city that truly embodies the essence of the era and the spirit of Oklahoma. There are museums, shops, galleries and a town full of Victorian bed and breakfasts. Set in an urban setting, you will also find Mercy Hospital Logan County; considered Oklahoma's territorial capital. The ongoing restoration efforts make the town's downtown area the largest Historic Preservation District in the nation. Mercy Hospital Logan County is a 25-bed critical access hospital serving Guthrie, Logan County and surrounding areas in central Oklahoma, including Edmond, Stillwater, Perry and Kingfisher. Our specialty clinic provides services in cardiology, nephrology, podiatry, pulmonology and spine care/pain management. We also provide respiratory care including pulmonary function testing. -Mercy Hospital Logan County- (story continued below)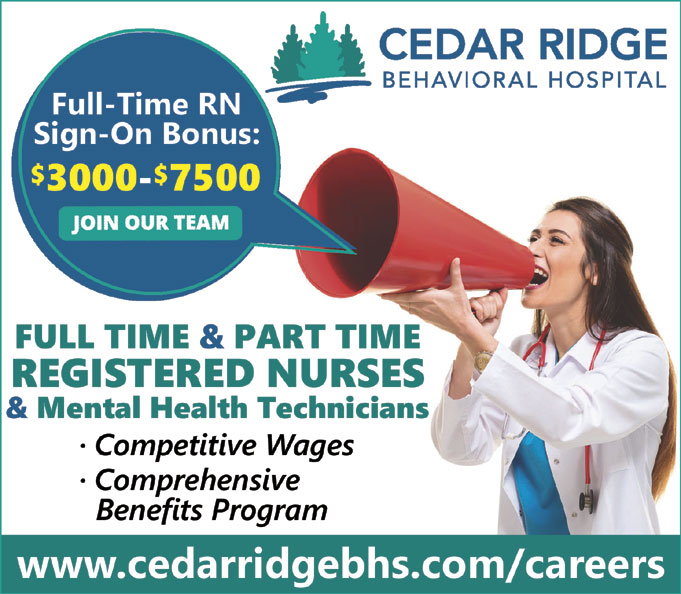 This is also where you will find a hospital full of outstanding nurses that go the extra mile to take care of their patients. One particular individual that shines in the spotlight is Shari Medcalf, RN, MSN and has been a nurse for fifteen years, serving the last six years at Mercy.
"I chose to work in the nursing profession because I have a passion for serving others both as a caregiver and leader. I believe that there is no greater honor than caring for the sick during their most vulnerable times and building a successful team that serves in a way that brings honor to Christ. Every day, I have the chance to change someone's life and leave a legacy of love and compassion," Shari said. " I have the privilege of working for a ministry that allows and even encourages me to show my faith in Christ while serving to meet the needs of my patients and leading my team by example. I have worked for the ministry at Logan County for two years and the main reason why I plan to continue investing my time and skills at this ministry is the tremendous honor I have to serve others in a way that brings glory to Christ," Shari commented.
Growing up in Ponca City, Ok, Shari attended UCO for her BSN and attended the University of Texas at Arlington for her MSN. "When I became a nurse, I started serving in the MedSurg Unit. I quickly fell in love with the opportunities available within the ministry and found my place with the Mercy family. I now serve as the Charge Nurse of the Emergency Department, MedSurg and the Swing program, which is a rehabilitation program where we help the patient gain some of their independence."
Asking Shari if anyone influenced her to become a nurse, she replied, "Yes, my mom. She served as a nurse from MedSurg to Education to Administration. She served as a Chief Nursing Officer for over twenty years and was a great encourager."
Shari's typical day stays busy. "I begin by familiarizing myself with each of the patients in the hospital. I then care for the needs of my assigned patient load while also working as a Servant Leader for my team," she commented. "I consider myself a leader that mirrors the Servant Leader Model."
When asking Shari to describe herself, she replied, "I'm actually an introvert who is willing to try new things and accept new challenges. I consider myself to be a successful leader when my team is successful. I identify as a Servant Leader and part of a team that strives to show the love of Christ in all we do for our community and those who serve in it." Shari considers her biggest reward as a nurse, the way she honors Christ in whatever she does.
When Shari is not working, she likes to spend time with her husband of fifteen years, and her eight year old daughter and her four year old son. "I love going to the local rodeos to watch my kids," she said with a smile. "We also have two dogs, Boots and Bentley, along with three horses," she added.
How has the Coronavirus changed your life? "I have two young children that are adapting to the new challenges in education and that has been a real challenge in itself," Shari said.
If you were to sum up your life in one word, what would it be? "It would be blessed," Shari replied.