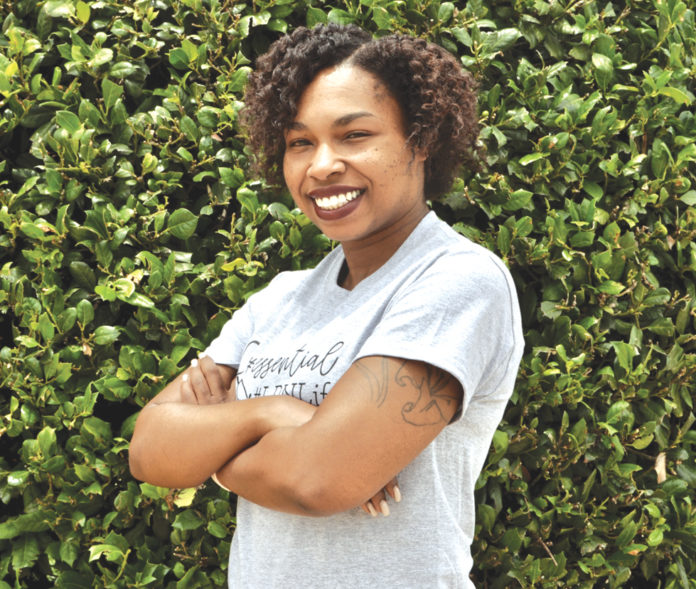 by Vickie Jenkins – Writer/Photographer
Working at the Oklahoma City Indian Clinic is the place where Deborah Nicole Byrd, RN wanted to work from the time she became a nurse almost two years ago. "I have a genuine love to help people. I work here because I feel like I am giving back to an overlooked community," Deborah said.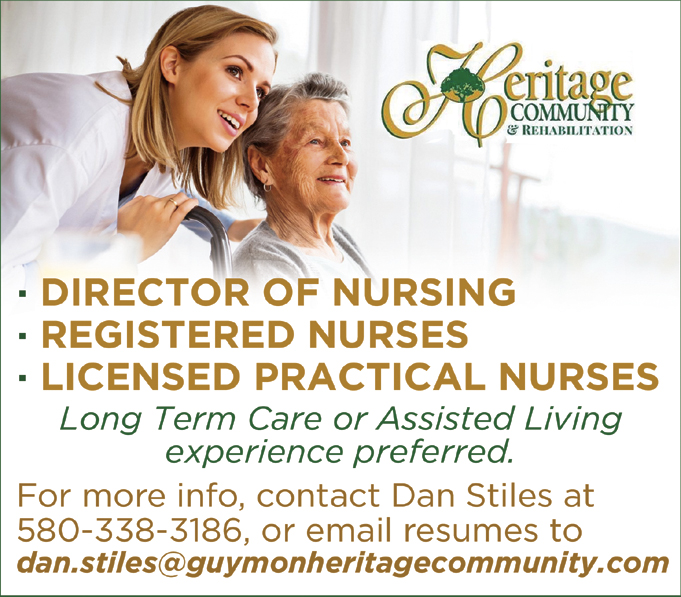 "This is was my first job as a nurse," Deborah said. "I love my team here! I see the dedication of the nurses, providing service and seeking resources for the Native population. This is just one of the many motivating moments that I get from working here and I definitely want to do my part," she added.
Deborah was born in Paramount, California but later moved to Del City, OK. She attended Platt College in Moore, OK. Being a nurse wasn't exactly the first thing Deborah wanted to be when she was a little girl. "Actually, I remember that I always wanted to be an accountant. I have always loved numbers! I taught my Geometry class in tenth grade because the students related to my examples of how to solve the problem. As I made it through my second semester of college for Accounting, I had my first child and realized that I was very interested in healthcare, as a whole. I began my healthcare journey as a Medical Assistant, rooming patients and taking vital signs. I quickly learned Phlebotomy and gathering lab specimens. From there, I journeyed into a pharmacy technician role, where I could learn the medication side of things. Feeling I was ready, I changed my major one last time to Nursing."
Asking Deborah what qualities make a good nurse, she replied. "I think a nurse needs to have compassion for others, along with being a team player, be trustworthy and dedicated to putting the patient first, have integrity, be able to problem solve quickly and be a welcoming patient encounter plus be a team-player."
Deborah's mother had a big influence on her life. "My mother was an LPN when I was a young child. I admired her for the way she was always there for me and she had a caring heart for everyone. When I was in nursing school, I made friends with the girls that were in the nursing program with me. We studied as a group and held each other accountable. We all pushed each other everyday and for that, I appreciated each one of them. We all became lifelong friends," Deborah commented.
What is your biggest reward that you receive by being a nurse? Deborah replied, "That would be coming into contact with a certain person that is feeling at their worst, and being able to provide complete compassion and care. Even when we can't fix them instantly, the patient leaves, knowing that I did everything the right way and I am able to assist them in every way. "
Are you a leader or a follower? I asked Deborah. "Actually, I am very shy and soft spoken, so naturally, I stray away from being a leader. But, my ability to remain calm in chaos, to adapt in any situation and to get along with anyone, gets me nominated to lead," she said with a smile. "I'm just laid back, easy going, fun-spirited and dependable. I am always willing to help anyone in any situation."
On a personal note, Deborah is a single mother of two teenagers; A fourteen year old son, Kaydrion and a sixteen year old daughter, Auhnesty. Her hobbies include cooking, music, playing pool, bowling and anything competitive. "I can honestly say that I am a nurse because everything I do is done whole-heartedly, paying close attention to detail and I have learned a lot about patience," Deborah said.
Asking Deborah how the Coronavirus has changed her life, she replied, "I don't feel like the Coronavirus has changed my life very much. I've always known the proper way to sneeze into my sleeve, wash my hands often and use sanitizer, given people space when in public spaces. I am happy to see that things are beginning to return back to normal. Being one of the nurses on the frontline, I am grateful that my company provides all needed PPE so I don't fear coming in to help others."
If you could sum up your life in one word, what word would that be? "Fun-loving, " she answered.