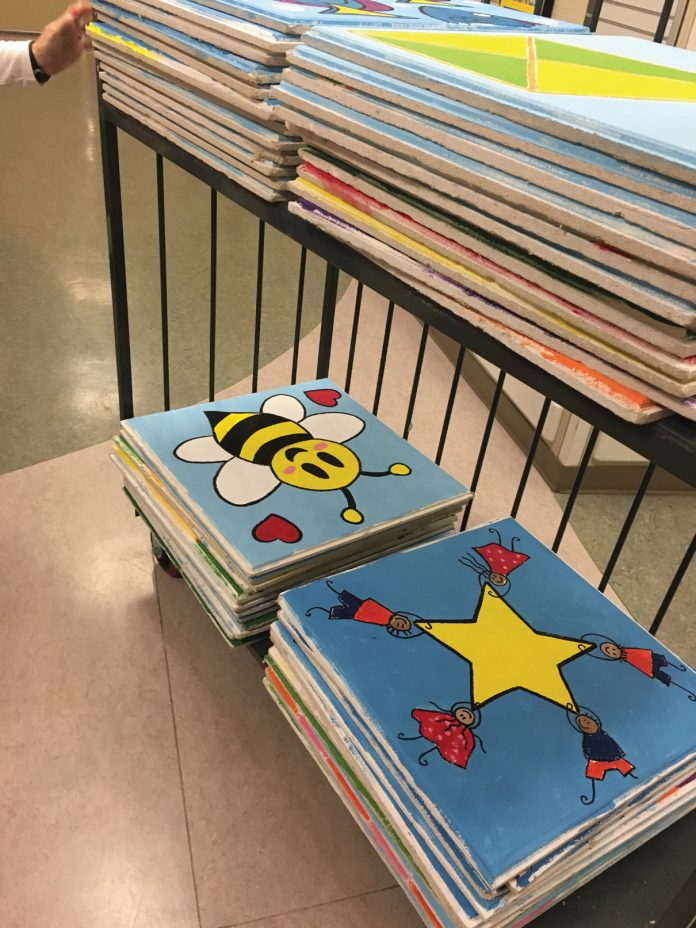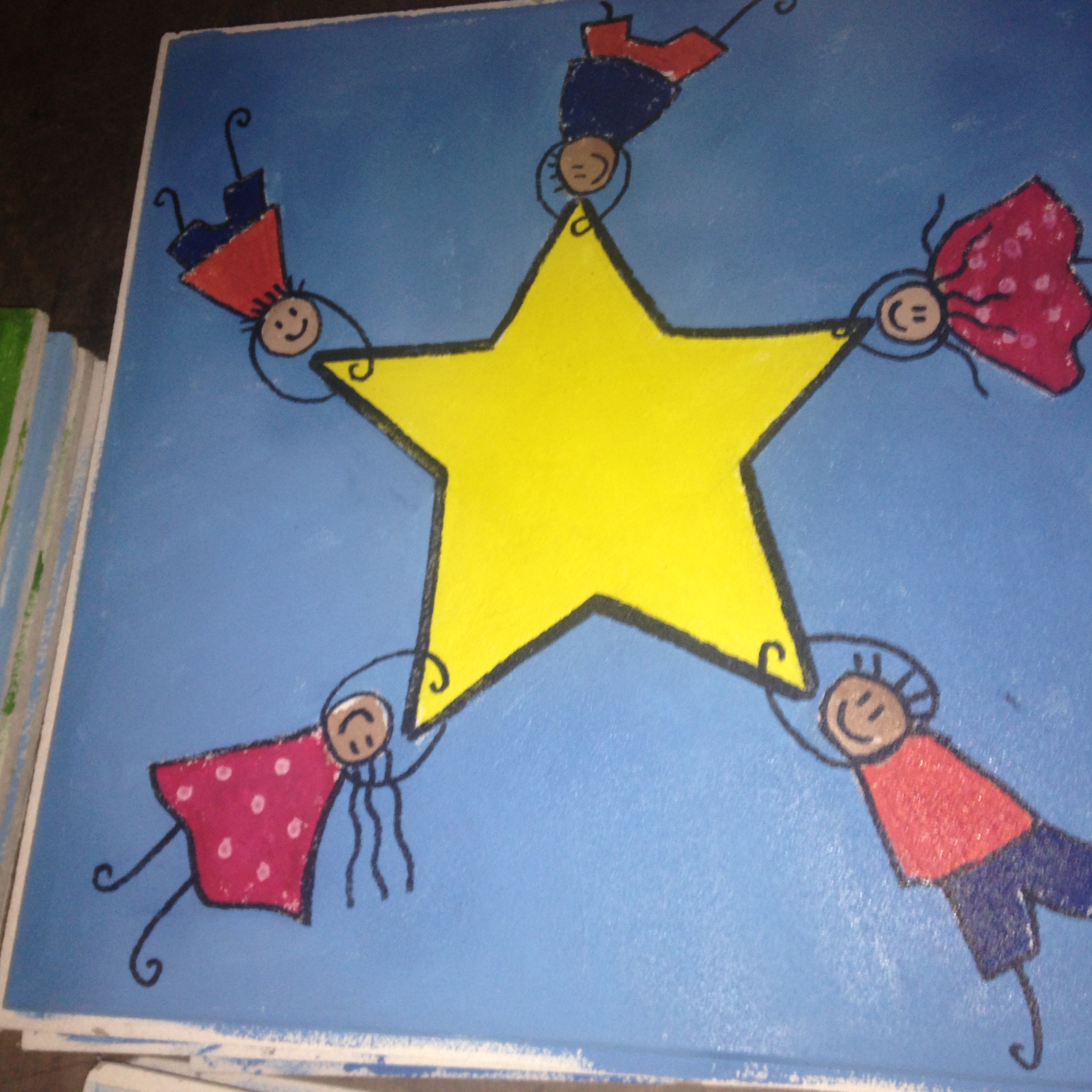 With the start of a new school year comes a sweet story of students doing something positive for their community.
Elementary students at the Stanley Hupfeld Academy at Western Village, under the direction of Art Teacher Allison Canton, created colorful ceiling tiles for the Pediatric Unit at INTEGRIS Baptist Medical Center.
Thanks to their generosity and artistic talent, hospitalized children now have something other than white sterile ceiling tiles to look at.