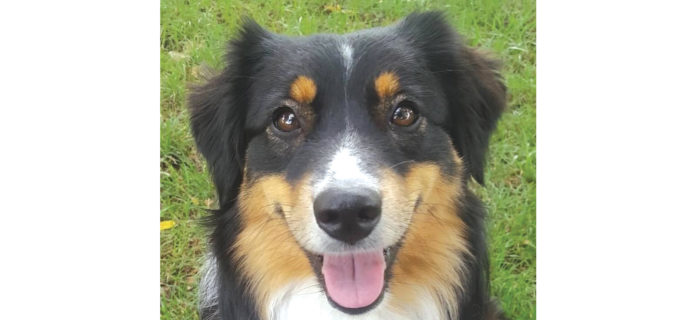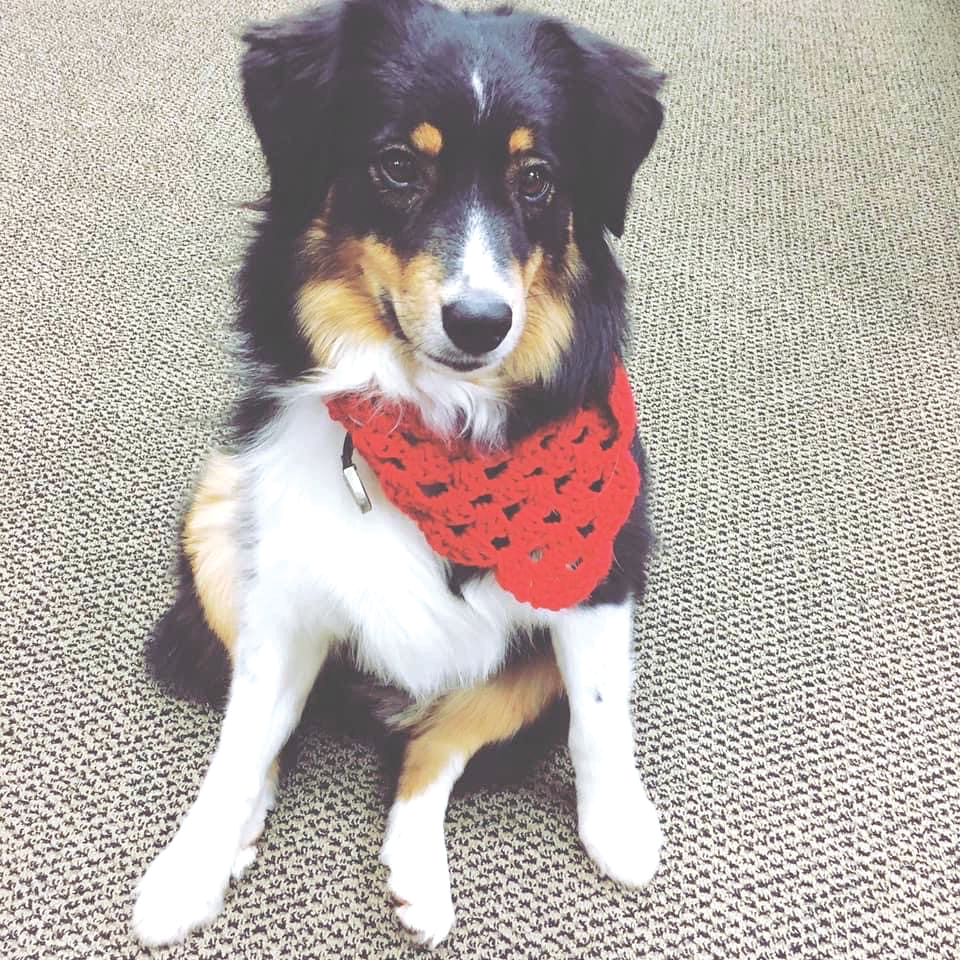 by Susan Barnes, PhD, RN, FCN
My formal journey with certified animal assistance has now spanned ten years. I have had some of the best companions along the way, both human and otherwise! The nursing education environment, as evidenced by both the research literature and by daily conversations overheard in the halls of academia, is stressful and pushes individuals further and farther than what is comfortable. In an assignment at Oklahoma City University, the Dean at that time (Marvel Williamson, PhD, RN, ANEF) and I had a conversation centered around the issue of modifying the stress in the educational environment for faculty, staff, and the 500+ students we were serving at that time. The Dean, usually so stoic and formal, immediately approved the idea of imbedding a dog into the educational environment. The great adventure soon began with a 6 week old Miniature Australian Shepherd puppy, Tillie Mae. Tillie set the stage for the additional recruits to the vocation in Bonnie Grace (2013-2018) and Baby Snookum's (Snookie). Hundreds of students have had contact with these dogs with incredible meaning and intensity. No negative incident has ever been recorded. (story continued below)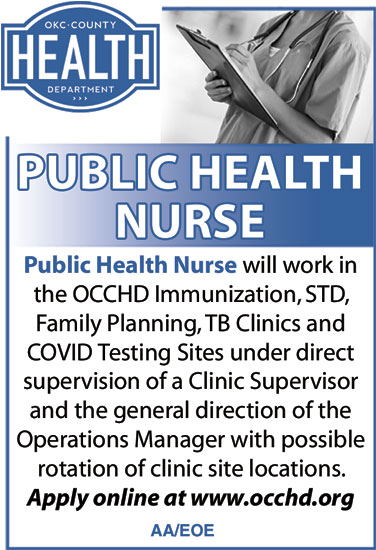 Snookie, the youngest soldier in this endeavor, is just writing her legacy. Just one case study will tell the story of the importance these dogs have in assisting students to stay steady and stay on course during the journey through nursing school.
January 2018: A transfer student originally from California arrived at Will Rogers Airport on a Saturday night prior to the beginning of the spring 2019 semester. Miss Jennie (fictitious name) chose a regional university with a nursing school based on the report of a friend of a friend. She arrived with all her possessions in two suitcases. There was no one to meet her at the airport. To avoid sleeping at the airport, Miss Jennie called the first number listed on the nursing website and reached the department chair (me). Puzzled, I piled into the car with a couple of companions (one human and one Snookie). We picked up this student and after a quick assessment of the situation, determined that there were a couple of loose ends. Miss Jennie had arrived prior to the start of school with no personal contact identified on campus, no food service, no transportation, and no clue as to how to get checked in to the "guest room." So, a quick stop at the grocery store, a fast food drive through, and a campus wide hunt to find the loan security officer with keys ensued. Before my companions and I left, we saw the first contact made between Miss Jennie and Snookie. There was an obvious magic between this disenfranchised student and the dog. We left feeling like we were basically saying "have a nice life" –with one important exception—"Yes, Snookie will be in the office the first day of school."
Daily and without apology, for three semesters, Miss Jennie stopped by to spend time with Snookie at least once and often more. She stopped before classes, after classes, and on break. Only after some time, did Miss Jennie begin to articulate what the relationship had meant during her time on campus. She had felt displaced and alone. She came in the middle of the semester, a time very difficult to fit into already formed friend groups. She questioned daily her decision to come to Oklahoma, site unseen, and why she was so optimistic to think that nursing school here was part of her life story.
Put this circumstance together with Miss Jennie's personal story and you have a recipe that could have been disastrous. Miss Jennie, by her report, was removed from her biological family at the age of 6 by Child Protective Services. Unfortunately, she faced abuse (physical, emotional, and other), neglect, and witnessed parental drug use. After 6 foster homes, she was adopted at age 11 by a one parent family with other adoptees. She again found herself again in challenging circumstances. Miss Jennie was emotionally abused and subject to strict behavior standards that were difficult to achieve. At the age of 20, she left this home to emancipate herself from the circumstances. Needless to say, her self esteem was shaky and her vision for the future a bit cloudy. Chance had it she found employment in long term care (LTC). There she met her "parents,"—the ones she chose to adopt– who began to act as mentors and guides to this troubled young adult. Into higher education she went to work on a nursing degree with the hope in mind to make a difference for those in long term care. Seats for nursing students in California are limited, so a move to Oklahoma made this desire a true possibility! Now, just what did Snookie do for this young woman? The following are Jennie's reflections. Snookie gave her hope. She gave her purpose in getting up every morning. Snookie provided a social connection—a way to start a conversation. The dog offered unconditional acceptance and perceived empathy. She gave her love without any expectations. It is reported that individuals often bond with dogs or other animals because there is no judgement. Dogs have no performance expectation of the humans with whom they interact—it's all good whether you have on jeans and a t-shirt or forget to shake hands or you have no makeup and your hair is a mess. Miss Jennie says that taking the little dog for walks was a way to break the ice between her and potential friends on campus. I quote "Everyone loves a pretty dog." The relationship was not one sided. Snookie gained confidence and grace in the execution of her new role as a HALO certified animal assisted therapy dog. She has many friends and contacts even outside of the campus. We know that in general, single nursing students, paying their way through college with part time employment, do not have time and resources to take good care of a pet. Long hours left alone are not good for the emotional health of dogs, so having a therapy dog to visit is the perfect answer to the longing for animal companionship.
If Miss Jennie was an only case, justification for AAT programs on campus would be slim. But Jennie is not an only case. In addition, because of this experience, she plans on beginning her own AAT program after the establishment of her nursing practice.
Susan J. Barnes, PhD, RN, FCN is a Curly Endowed professor at the School of Nursing for University of Central Oklahoma.