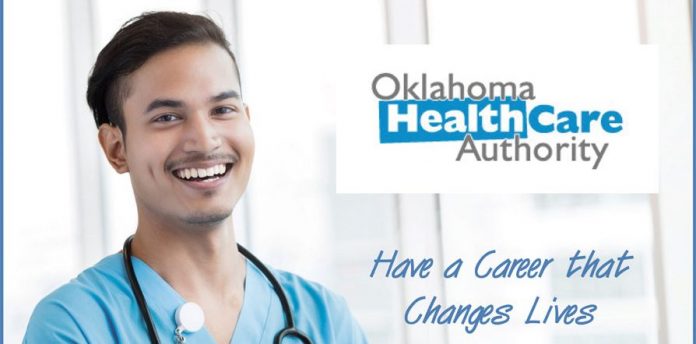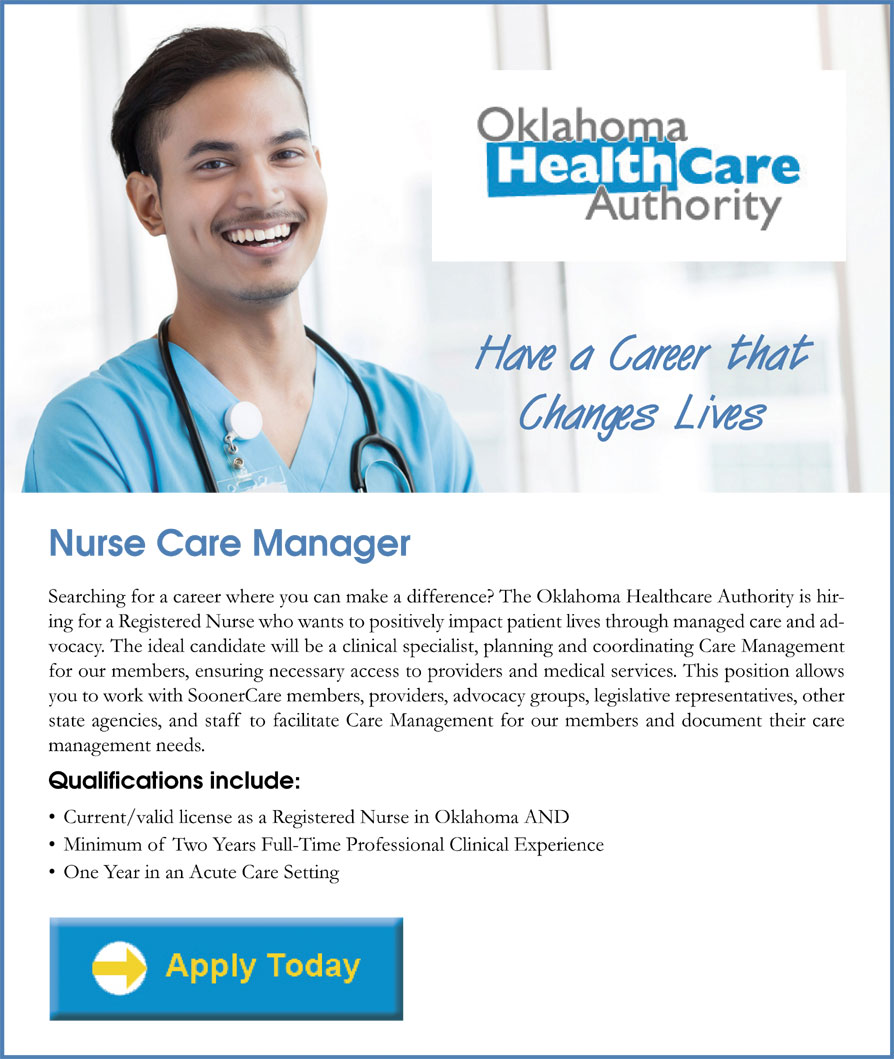 Oklahoma Healthcare Authority
Have a Career that Changes Lives
Nurse Care Manager
Searching for a career where you can make a difference? The Oklahoma Healthcare Authority is hiring for a Registered Nurse
who wants to positively impact patient lives through managed care and advocacy.
The ideal candidate will be a clinical specialist, planning and coordinating Care Management for our members, ensuring necessary access to providers and medical services.
This position allows you to work with SoonerCare members, providers, advocacy groups, legislative representatives, other state agencies,
and staff to facilitate Care Management for our members and document their care management needs.
  Qualifications include:
• Current/valid license as a Registered Nurse in Oklahoma AND
• Minimum of Two Years Full-Time Professional Clinical Experience
• One Year in an Acute Care Setting