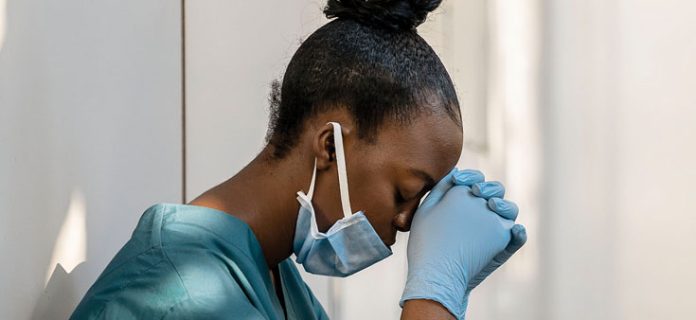 by Michael McAuliff
Senators are eying the growing shortage of health care workers in the United States as one of the few problems where there is room for bipartisan solutions, even in a deeply divided Congress gearing up for a presidential election cycle.
The shortage that's only worsened since the pandemic is a prescription for skyrocketing costs, suffering, and unnecessary death, Sen. Bernie Sanders, I-Vermont, the new chairman of the Senate's top health committee, warned in his committee's first hearing last week.
"We are going to produce legislation, and I think people will be surprised about the level of bipartisan supporters," Sanders said in a brief interview during a break from the hearing. He called for the committee to "produce something meaningful."
The shortage of health care workers of all sorts is a widespread problem, but is especially acute in rural areas and minority communities. Sanders pointed to the startling numbers of Americans living in medical care deserts to illustrate the point. There are nearly 100 million people who don't have easy access to a primary care physician, almost 70 million with no dentist at hand, and some 158 million people who have few local mental health providers, Sanders said. (story continues below)

The COVID-19 pandemic contributed to the nation's existing worker shortage as many left the workforce as the crisis worsened. Some contracted the virus themselves, and large numbers of health care providers died. An investigation by KHN and The Guardian revealed more than 3,600 health workers in the United States died during the pandemic's first year alone. Some got burned out or sought higher-paying jobs elsewhere.
"Despite all of our health care spending, we don't have enough doctors, nurses, nurse practitioners, dentists, dental hygienists, pharmacists, mental health providers, and other medical professionals," Sanders said, pointing to data that suggest the nation faces a shortfall of about 450,000 nurses and 120,000 doctors in the coming years, and 100,000 dentists now.
While Democrats and Republicans alike acknowledged the shortages hobbling care for hundreds of millions of Americans, any legislative solution must pass not only the Senate Health, Education, Labor and Pensions Committee, but also the full Senate and House of Representatives. Far-right House Republicans have threatened to go so far as forcing the federal government to default on its debts as they demand spending cuts, and high government spending on health care could make new legislation a ripe target.
2023 Kaiser Health News.
Distributed by Tribune Content Agency, LLC.