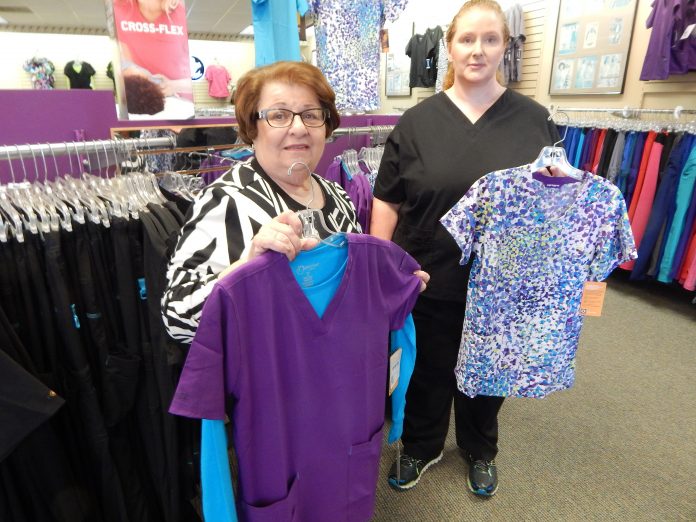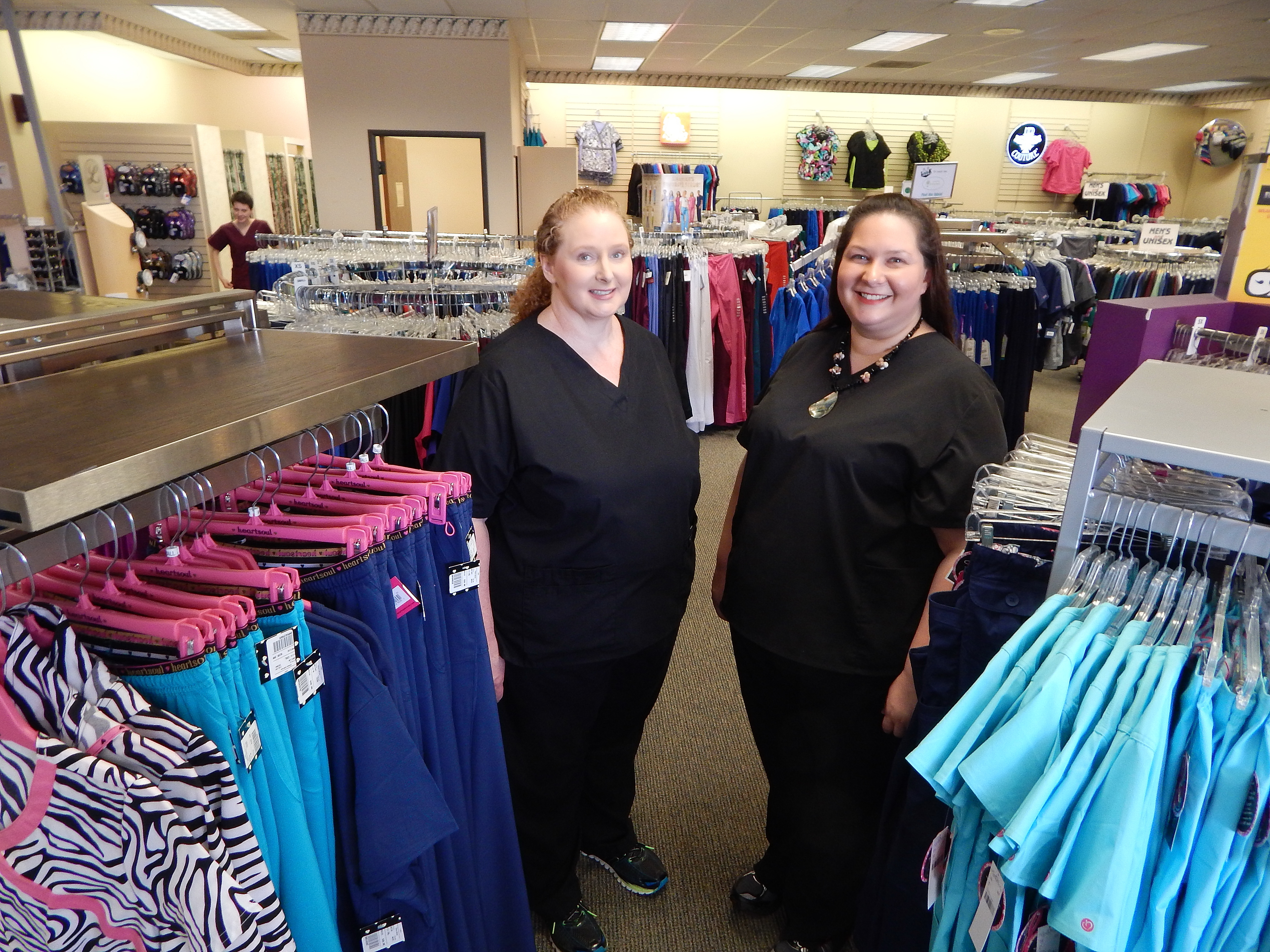 There is an art to customer service, said Ericka Branham-Stapp, Oklahoma City store sales associate at Uniform Shoppe, located at 10503 N. May Avenue.
"It does take a person who is very patient with your customer," Stapp said. "First being comfortable approaching them, making them feel comfortable opening up to you for what they need. Customer service is a lost art."
Customer service at the Uniform Shoppe has been going strong since Elaine Weise and her husband, Albert, purchased the Uniform Shoppe 50 years ago in 1965 to originate a new location in Oklahoma City. Her sister and brother-in-law started the business in 1962 in Tulsa. Something special has kept Weise engaged with the Uniform Shoppe for 50 years.
"Our customers mean a lot to us and we take care of them," Weise said. "We sell fine merchandise at competitive prices."
The Uniform Shoppe is a service-oriented store specializing in giving good service, Weise said.
"We like interacting with our customers. We enjoy that," Weise said. "It's just something that we do. It's part of our life. I can't think of doing anything else."
Weise and her staff have made several friends through the years. The original store was located at 10th Street and Walker.
"I see many faces that I remember from many years ago," she said. "They're still in the business just as I'm still in the business."
Through the years, the Uniform Shoppe has grown and reopened a store in Tulsa at a new location with more space with added stock.
"We have a new manager and staff in Tulsa. They are excited there. We've rearranged the store and it's a fun place to come shop," Weise said.
The Tulsa address is 6221 E. 61st Street and is managed by the Weise's daughter, Jody Weise-Gonzales. The new manager there is Lesa Haukaas. Shari Stallings manages the Oklahoma City location.
Stallings said the conversations with customers have kept her dedicated during her 14 years with the Uniform Shoppe.
"It's the feedback you get from them. Most of it's good," she added.
The store is open from 9:30 a.m. to 6 p.m. Monday through Saturday at both cities.
"When we first opened our business everything was white and nurses wore dresses and caps, white hose and shoes," Weise said.
Today few nurses wear dresses to work and most of them are wearing some sort of a color, Weise said. Caps are no longer worn with few exceptions, she added. Fabrics have changed. Most importantly is they stretch with blends of fabrics, Weise continued.
"We have many things that resemble street clothes," Weise said. "When I wear my scrubs, people ask me, 'Are those really scrubs?' Why, yes they are. They still look professional and that's important. We cater to the professional working woman and man."
Accessory items include a variety of stethoscopes, traditional and light-weight ones, as well as electronic types. They range anywhere in price from $35 to about $500, Weise said. The main stethoscope line sold at the Uniform Shoppe is Littmann and MDF.
"We have pens, pen lights, all kinds of scissors to fit the hands of the employee, hosiery and socks," she said.
Clothing blends adapt to the seasons, Weise said. Brands include Smitten by Landau, Heart Soul by Cherokee, Med Couture by Peaches, Grey's Anatomy by Barco, Wonder Wink, Jockey, Koi and Carhartt, a new line of men's and women's clothing. Also sold are shoes by Akesso, Weise said.
"A lot of technology went behind that shoe," Stallings said. "It's washable leather and very good for standing all day.
Hospitals may be cold. So the Uniform Shoppe sells t-shirts that compliment the scrubs.
"We also have earrings. We have a lady who makes earrings for us," Weise said. "She uses our scrub colors to make ear rings that are professional and fun to wear."
Weise said she uses what she learned from her business degree every day at the Uniform Shoppe. Deep down inside she likes teaching, so she uses her skills by developing her staff.
"We enjoy changing the displays. I enjoy that part of it as well and to interact with the customers. It's fun for me," she said. Many of the hospitals have gone to solid colors of style, she continued.
"But we still love to bring in prints. There are a lot who still use that," Weise said.