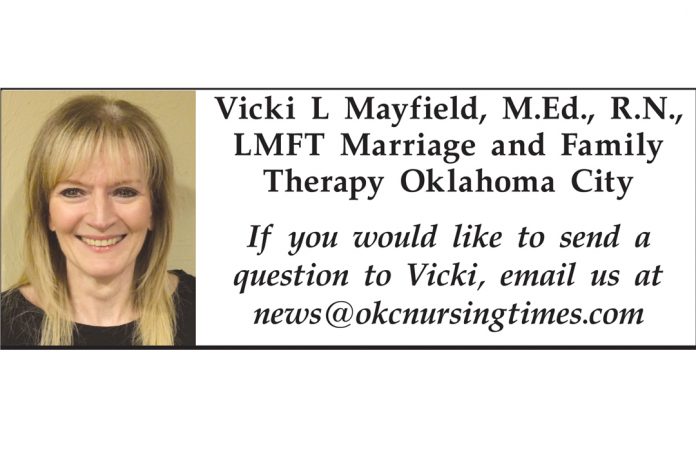 Q. I have just started going to a 12 step group and I feel lost. It is about the only thing I have not tried in my quest to get healthier. I thought my job would make me feel whole; I also thought that about my relationship. Getting those 10 pounds off was also lackluster. So what now?
A. "If you're still unfulfilled after receiving what you wanted………. you're not aware of what you need."
You are on track to seek out a 12 step program. Excellent opportunity to look at accountability issues and spirituality needs.
If you invest in the program the steps will focus on the following: Powerlessness, Hope, Decision, Inventory (your personal inventory), Confession, Readiness, Asking God (your higher power), Making amends, Continuing to take your inventory, Keeping in contact (with your higher power) and Helping others.
The program creates healthy focus and structure; something lacking in the lives of addicts. It may take several meetings before you get in sync. That is normal and expected because it is new.
"It doesn't happen all at once……..You become. It takes a long time."
The Velveteen Rabbit is a story about a stuffed animal who longs to be real. As the story unfolds the rabbit experiences love and devotion, ridicule, loneliness, uncertainty and loss. All the while, unbeknownst to the little rabbit, he is becoming real. The story ends with him happily hopping among real rabbits. This is what recovery can do for us. Uncovering what we really need.
Most of us live lives that are way too busy. We do what must be done and have very little time for us to explore what needs we are not fulfilling.
People are trying to have relationships and can't define what they are looking for in a future partner. So if you think about it………how is it really possible to have a relationship with someone else when we are struggling to have a relationship with ourselves?
When we come out from under the blanket of denial that covers our real self, we will begin to experience the feelings we have buried. They are painful but they are authentic and they are from our heart. And in time we will know the joy of being real.
Vicki L Mayfield, M.Ed., R.N., LMFT Marriage and Family Therapy Oklahoma City
If you would like to send a question to Vicki, email us at news@okcnursingtimes.com