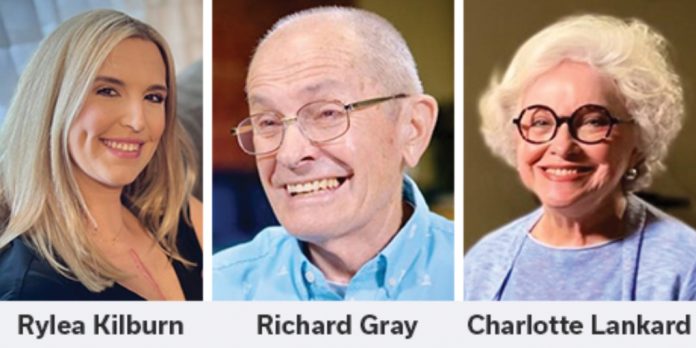 The INTEGRIS Health Jim Thorpe Rehabilitation Courage Award was established in 1994 to recognize and honor individuals who have overcome disabilities caused by injury or illness, by facing the physical and mental challenges of rehabilitation with courage and determination. The award is named after the man known as the World's Greatest Athlete, Jim Thorpe, and is presented annually.
All three winners will be recognized at the Jim Thorpe Courage Award Luncheon, Tuesday, Sept. 19 from noon to 1:30 p.m. at the INTEGRIS Health Cancer Institute, located at 5911 W. Memorial Road in Oklahoma City.
Rylea Kilburn of Okarche was just 26 weeks pregnant when she suffered an aortic aneurysm. She needed two open heart surgeries to survive, but had to have an emergency c-section before she could have the procedures. During rehab, Rylea made it part of her therapy to visit her daughter in the NICU twice a day. They were fighting separate battles but were both victorious in the end.
Richard Gray lives in Norman. He experienced a stroke that stole his ability to communicate at even the most basic level. He fought extremely hard to reclaim his words and his voice. Today, he is back on his bike and back in his bible study class – thankful for what this experience has taught him.
Charlotte Lankard survived an incredible fall in her youth, but the accident took a toll on her body requiring a difficult back surgery later in life. After the procedure, she was unable to stand or walk. She credits aquatic therapy for helping her to regain her strength and independence.
Join us at OneCore Health! Check out our Opportunities Here.