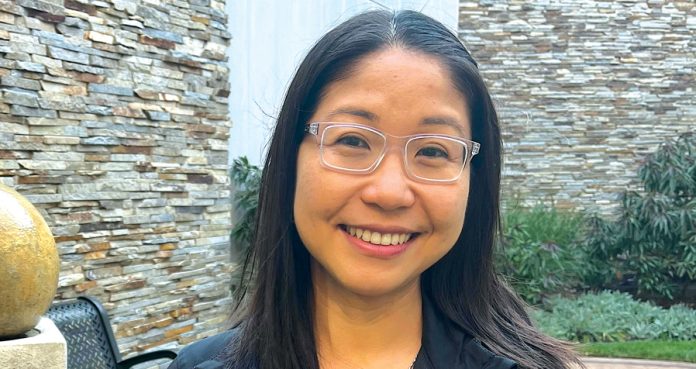 story and photo by James Coburn, Staff Writer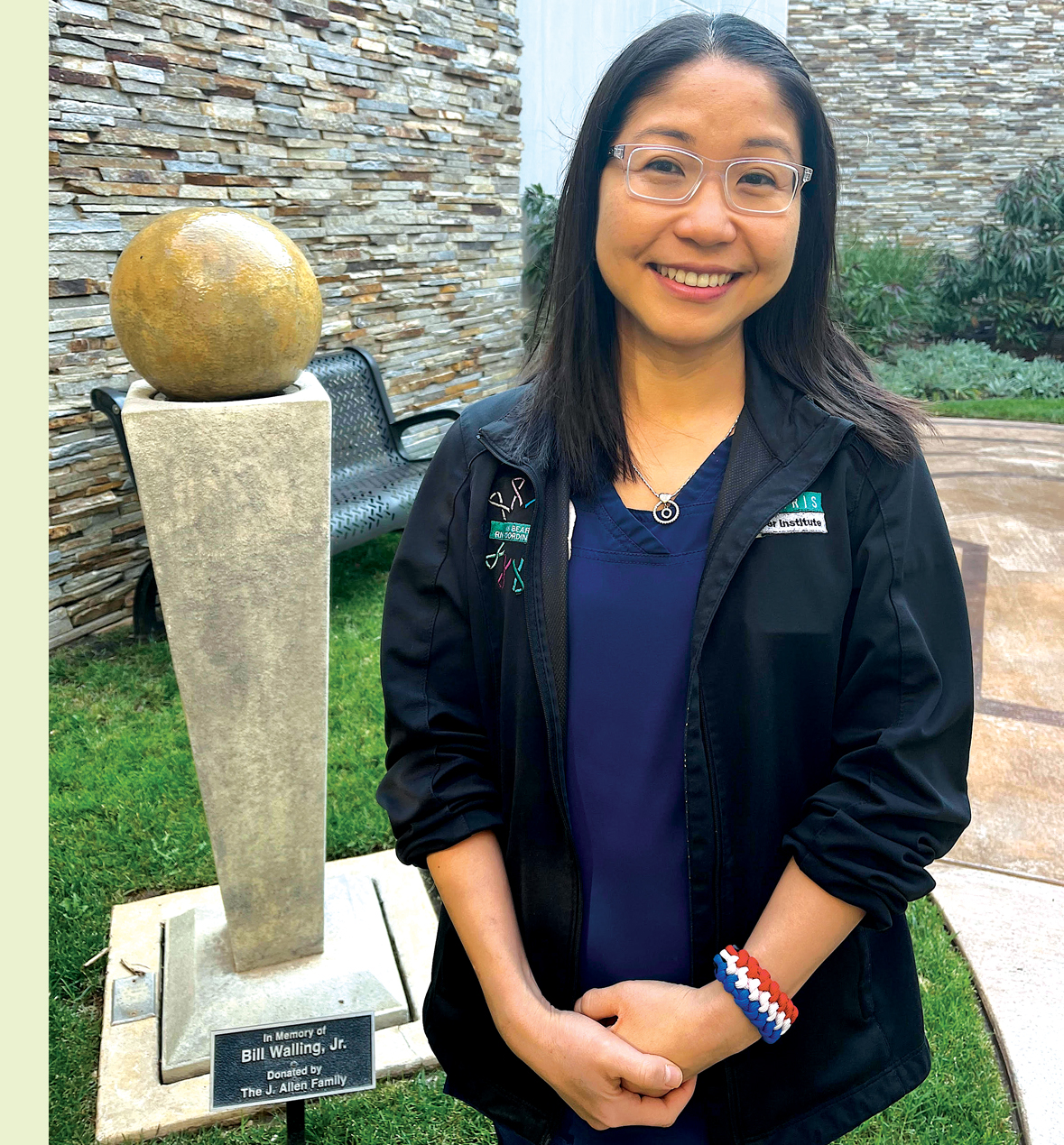 An Beard, RN, has always felt connected to people. Her life was saved by a nurse when she was a child in Vietnam. And these factors were reinforced by a personality test that indicated nursing would be a top field for her to pursue. (story continues below)
Today, Beard serves as an oncology nurse coordinator at INTEGRIS Health Cancer Institute North Campus in Oklahoma City. Her patients have changed her perspective on life.
"I consider them as angels walking on earth," Beard said. "They make me feel deep gratitude for life. Everything is so small compared to what cancer patients must go through. They have changed me to become a better person."
The low turn-over rate among the nursing staff was one of the first things she noticed when arriving at INTEGRIS Health Cancer Institute in early 2022. Some of the nurses have worked in oncology for INTEGRIS for more than 30 years.
"They are very loving and caring," she said.
Beard draws from a deep well of nursing experience. She began her career as a bedside nurse with a cardiovascular and transplant services unit of OU Health. She decided to work in outpatient nursing for a more predictable schedule and chose pulmonary nursing for six years until the doctor she worked with retired.
Beard also draws from a wealth of knowledge by working with oncologists, Dr. Brian Geister and Dr. Agnel Raparthi. She coordinates care between the oncologists and infusion nurses.
Dr. Raparthi is new at INTEGRIS Health Cancer Institute. Raparthi said she wished she could clone Beard so that when she gets her own nurse, she would have someone like Beard.
Patients contact her about concerns and problems. She directs them to a proper resource. By identifying an issue, she helps prevent patients from being hospitalized.
"I care about everything — emotionally, financially and physically," Beard said. "I treat the patient as a whole person with a holistic approach."
A cancer diagnosis isn't always fatal, but the news can be devastating for patients and their families. It can bring up a lot of fear, negative emotions, and confusion, she said. For example, she helps navigate the process of scheduling appointments with breast cancer surgeons before she meets the patient. And waiting for a lab result sometimes is scary.
"I don't want patients to feel fearful about communicating their concerns," she said. "We are there for the patients."
Beard is often mentioned in patient comments about how wonderful she is. Her cheerful persona makes a cancer diagnosis an easier process, according to patient feedback.
Patients appreciate direct answers to questions with useful information. She provides them with her email address and phone number. Beard makes it easy for patients by letting them know she is available.
"I tell my patients you can call me 50 times if you want to, at any time possible," she said. "If I don't know the answer, I know who to ask. I have a big team here. That's why when they come to see me, they already feel like we are longtime friends."
Continuing education is a proven resource for nurses when learning about the most up to date technology and advancements in cancer care. Beard earned her Bachelor of Science in Nursing degree at the University of Central Oklahoma. She is back in school now as a graduate student at the Fran and Earl Ziegler College of Nursing at the University of Oklahoma Health Sciences Center. Beard is working toward earning her Doctor of Nursing Practice degree.
"One of the reasons I started is I like to volunteer at the homeless shelter. I also like to go to my church community center," she said. "We have a free clinic. Because of my background I am very interested in the population's health and the barriers to access care."
Beard was born in Vietnam and immigrated to the US in 2008. She had to overcome a language and cultural barrier. She steadily learned the English language.
She is known to persevere. Beard's daily life is full of vitality. She runs marathons.
"I wake up in the morning and workout seven days a week. And I read the Bible. I like to do Bible study."
She's also involved in a friends' support group, swims often with her son, and reads books.
"I feel really good about life in general," she said.
One thing that spurs her momentum is the love between family members. A husband will cancel a trip to be with his wife.
"I see kids taking care of parents, and how husbands and wives take care of each other. Siblings travel the US to be with a dying sibling. That's a lot of love. Cancer is awful, but the love among family members and human connection is real and overcomes everything."
For more information the INTEGRIS Health Cancer Institute, visit: https://integrisok.com/locations/cancer/cancer-institute