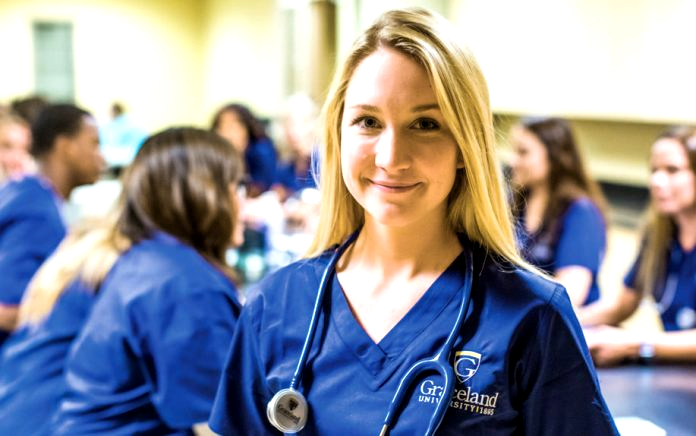 Whether you are beginning a career in nursing or advancing your career, we are dedicated to preparing you as a professional nurse to meet the health care needs of your community.
Graceland University's history of educating nurses dates back more than 50 years. The Division of Nursing became the sixth academic area of Graceland in 1969 when administrators of the diploma nursing program at the Independence Sanitarium and Hospital in Independence, Missouri, collaborated with Graceland to move its educational base into the four-year collegiate setting.
A BACHELOR OF SCIENCE IN NURSING DEGREE OFFERED IN THE WAY YOU WANT IT.
The School of Nursing offers an accelerated 18-month face to face BSN-RN program in a commuter campus setting and for the busy RN, we have online options to pursue your RN-BSN degree. You will complete your pre-nursing requirements at a community college, on the Graceland residential campus in Lamoni, IA, or at another accredited university or college of your choice prior to transferring to the School of Nursing in Independence, Mo. (story continues below)
The Nursing curriculum is carefully designed to integrate professional education with liberal arts and sciences. The program accommodates students beginning their education in nursing as well as students eligible for advanced placement. Our asynchronous online RN-BSN degree includes specific areas of study allowing registered nurses to earn a Bachelor of Science in Nursing (BSN) in approximately one year with an organized and supportive learning environment. Faculty and student support counselors at Graceland University in
Independence, Missouri, are there to help you from application to completion of the online RN to BSN program. The result is a quality nursing degree that will put you in high demand, our students graduate with nearly 100% job placement.
A MASTER OF SCIENCE IN NURSING DEGREE FOR A RAPIDLY CHANGING WORLD.
The world of nursing is constantly changing, and Graceland's programs have evolved to keep up. Based on our decades-long experience in RN-BSN distance learning, our Master of Science in Nursing degree programs combine online directed asynchronous learning with a short on-campus focus session.
All programs are fully accredited by the Commission on Collegiate Nursing Education (CCNE)
First introduced in 1994, Graceland offers Family Nurse Practitioner (FNP) program. The FNP program track prepares the RN to care for individuals and families in a wide variety of health care settings, including clinics, community-based settings, longterm care facilities, and hospitals.
The Adult Gerontology Acute Care Nurse Practitioner (AGACNP) program was developed to prepare today's RN to assess and manage acutely ill patients within the in-patient or hospital setting working across departments from hospital environments such as ER, ICU, acute care and many other specialties.
As Graceland's newest MSN offering, the Psychiatric Mental Health Nurse Practitioner (PMHNP) program will prepare you to work across the lifespan with pediatric to geriatric patients providing mental health care and substance abuse treatment in all types of healthcare settings in both rural and urban communities in a field that is not only growing, but extremely needed in today's world.
TAKE IT TO THE NEXT LEVEL WITH A DOCTOR OF NURSING PRACTICE DEGREE.
In response to societal needs and a strong commitment to nursing education excellence, Graceland offer the Doctor of Nursing Practice (DNP) in Organizational Leadership degree. This highly sought after online terminal degree will prepare you for a wide range of high-level responsibilities in patient care, health care systems, academics and policy making.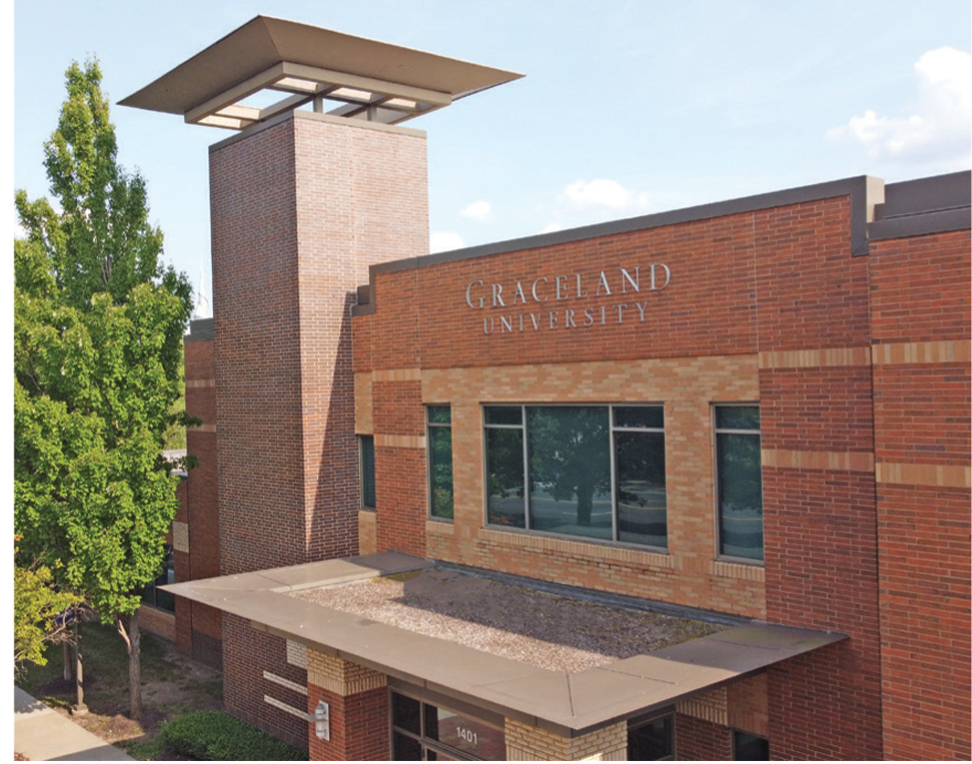 In 2021, the U.S. News & World Report ranked Graceland University's Master's in Nursing online programs #1 in the nation. To learn more about the Graceland School of Nursing, visit our website at www.graceland.edu/nursing.

Graceland University | 1895