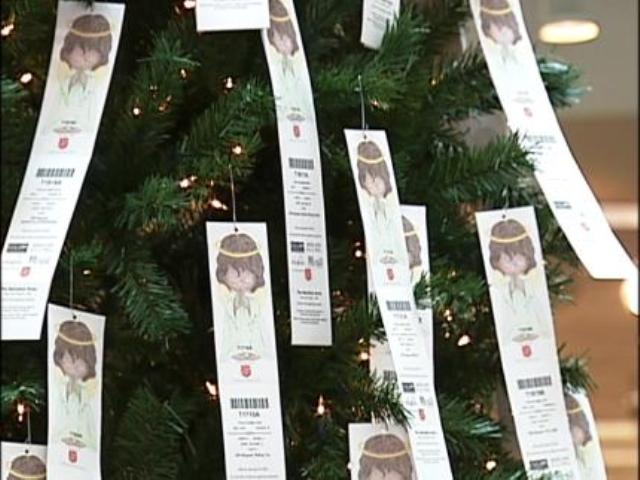 Time is flying by and The Salvation Army Angel Tree deadline is just seven days away! As of today, The Salvation Army in Oklahoma City has approximately 800 Angels who have not been adopted off of the Angel Trees. There are almost 3,000 Angels who have not been returned with their gifts.
Anyone can adopt The Salvation Army's Angels by visiting the Angel Trees located at Quail Springs Mall and Penn Square Mall. Once the Angel is selected, the fun begins! To help you shop, there is information for your Angel included on the tag such as clothing sizes and gift suggestions. After the gifts are purchased, the Angel is returned to the mall.
"Every Angel tag represents someone in our community who is in need," said Major Charlotte Gargis, Associate Area Commander of The Salvation Army Central Oklahoma. "The Angel Tree is an amazing opportunity for us all to share the blessings we have received with others who are lacking this Christmas."
Please help The Salvation Army make sure that no child is forgotten this Christmas by adopting and returning your Angel today at Penn Square or Quail Springs Malls. The deadline to return the Angels is December 10th. For more information, contact Major Charlotte Gargis at 405-246-1113.