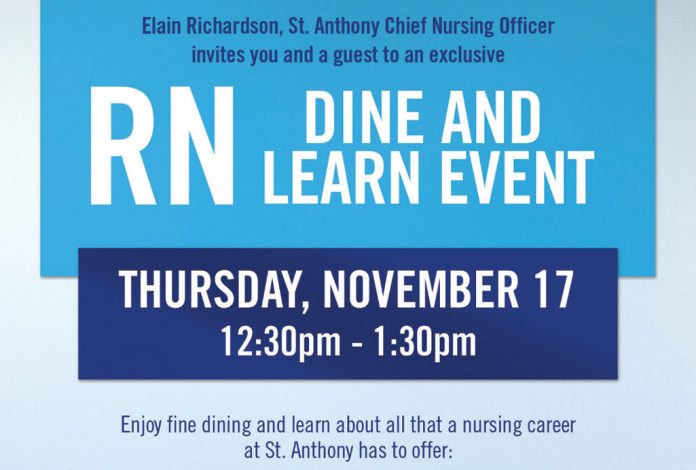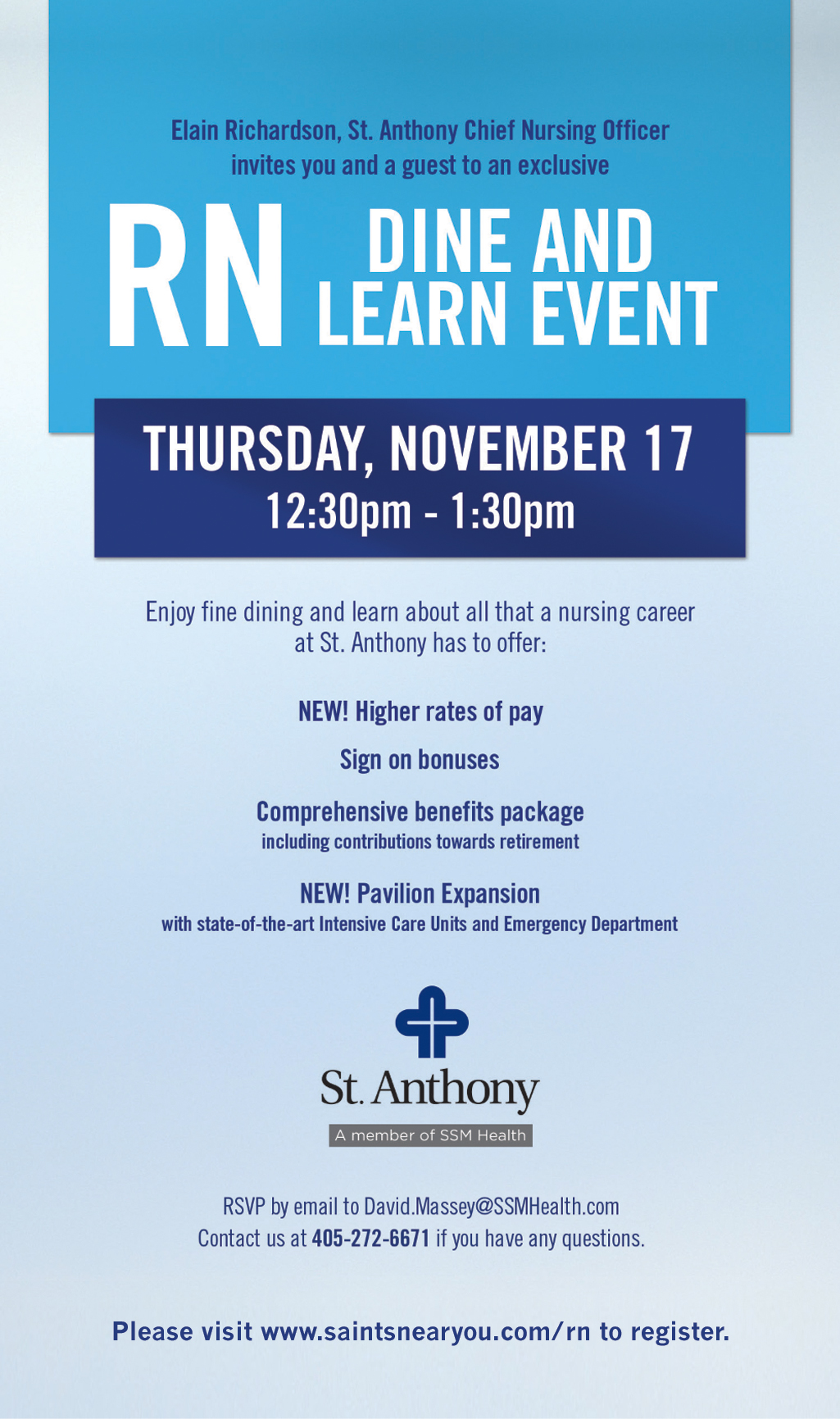 Registered nurses will have an opportunity to enjoy fine dining and learn about all that a nursing career at St. Anthony has to offer as Elain Richardson, St. Anthony Chief Nursing Officer Invites you and a guest to an exclusive RN Dine and Learn Event on Thursday, November 17th from 12:30 p.m. to 1:30 p.m. Each participant will receive a gift bag and packet of information about positions open, benefits and how to apply.
Come Check out the NEW Higher rates of pay, sign on bonuses and a comprehensive benefits package including contributions toward retirement and see the NEW Pavilion Expansion with state-of-the-art Intensive Care Units and Emergency Department.
To RSVP, pre-register at: www.saintsnearyou.com/rn or Call 405-272-6671 if you have any questions.