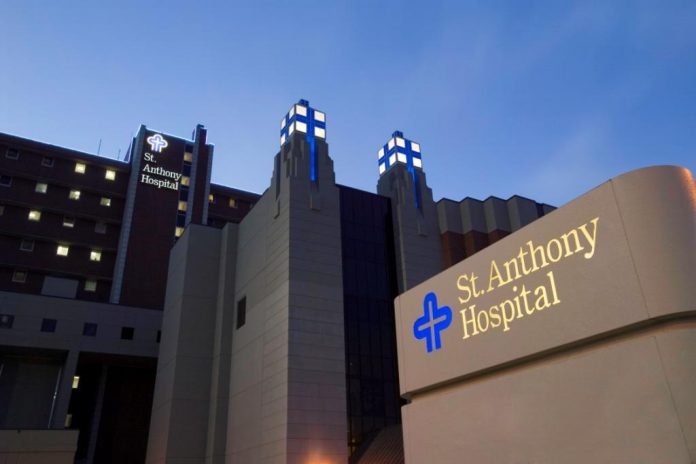 Documentary highlights revitalization of the hospital and community
St. Anthony Hospital celebrated the completion of its 10 year campus development plan by releasing the documentary, "Digging In & Building Up." The film chronicles the hospital's journey from 2003 to present day, as it overcame the odds to rebuild its historic flagship campus, transform its culture, and renew the Midtown area in collaboration with community leaders and developers.
In 2003, St. Anthony leaders were engaged in the organization's 10-year strategic planning process. At the time, Midtown was struggling with the presence of dilapidated buildings. As a part of the planning process, the hospital began to explore moving to a suburban area where the population had been shifting for several years.
"The physicians and staff were leaving St. Anthony in favor of suburban hospitals. The area around the hospital was dying," stated Joe Hodges, Regional President, SSM Health Care of Oklahoma. "This was a serious decision for us. We were the first hospital in Oklahoma and lived through our state's ups and downs—it's where our founding sisters chose to plant our roots."
After collaborating with City officials on ways to improve Midtown, the hospital decided to stay and embarked on a master facility plan. Looking back on the decision, former Oklahoma City Mayor Kirk Humphreys reflected, "Midtown today is a great success story. It's probably Oklahoma City's greatest success story as far as going from something that was very bad to something that's thriving."
St. Anthony Hospital called upon their ten-year partner, Insight Creative Group (ICG), to provide creative and storytelling expertise for the project. ICG has been working with the hospital since 2005, when they were engaged to provide a fresh direction in the hospital's brand, advertising and internal culture to reflect the renaissance of the hospital and Midtown.
"We were excited to partner with St. Anthony to tell their story," said Eric Joiner, CEO, ICG. "The opportunity to be a part of the legacy of St. Anthony is very meaningful to us, as we have built lifelong relationships with the staff, physicians and stakeholders over the past 10 years. Our entire team is honored to be a part of the hospital's sacred mission to serve the community."
Contributors to the documentary included Steve Lackmeyer, Meg Salyer, Tom McDaniel, Kirk Humphreys, Jenee Lister, Mickey Clagg, physicians and employees.
"The purpose of the documentary is to celebrate and thank everyone who was a part of the transformation," continued Hodges. "The story is not only about St. Anthony–it is about everyone who believed in us and our vision for the area."
To view "Digging In & Building Up," visit saintsnearyou.com.