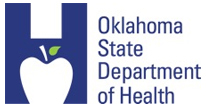 * As of this advisory, there are 10 positive cases of COVID-19 in Oklahoma.
* The Oklahoma State Department of Health (OSDH) advises anyone with COVID-19 symptoms such as shortness of breath, fever or coughing to please stay home and limit person-to-person engagement.
* OSDH also encourages people who need to engage with state agencies to please visit the agency's website to learn more about online options rather than visiting state agency offices. Please visit Oklahoma.gov for a directory of state agencies and links to their websites.
* Pursuant to recommendations from the CDC, OSDH also recommends avoiding mass gatherings of more than 50 people.
* The COVID-19 hotline is open from 9 a.m.-7 p.m. The number is 877-215-8336.