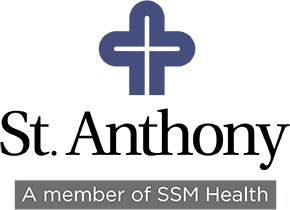 St. Anthony's annual Celebrity Chef series returns for its sixteenth event, featuring local Celebrity Chef Kamala Gamble. A seasoned chef and named one of seven most influential gardeners in Oklahoma, Chef Kamala believes in celebrating the joy of eating and living well.
Chef Kamala received a culinary degree from Le Cordon Blue, an acclaimed Scottsdale Culinary Institute in Arizona, as well as studied under Oklahoma Native Chef Rick Bayless. Though known for her cooking classes and catering, she also owns a popular suburban garden in Oklahoma City. Operating a vegetable subscription service for more than 12 years, Chef Kamala believes in local and fresh as she grows vegetables year round.
Chef Kamala has been featured in Southern Living magazine, as well as appeared on the popular Food Network. To experience Chef Kamala's passion for delicious and healthy foods, attend Saints Heart & Vascular Institute's Celebrity Chef Event for a heart healthy dinner and cooking demonstration, Wednesday, February 22, at 7 p.m., in the Rapp Foundation Conference Center in the Saints Medical Plaza Building. Serving a flavorful menu sure to please guests, Chef Kamala will also provide helpful local shopping tips.
Ticket are on sale now for $25 each; to purchase visit Saintsnearyou.com.