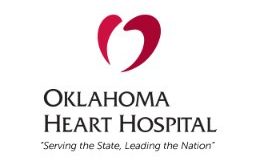 Oklahoma Heart Hospital received awards for the sixth consecutive year from Press Ganey Associates, Inc., for high levels of patient satisfaction. Oklahoma Heart Hospital (OHH) is widely known for its commitment to patient care and satisfaction, and these awards further showcase that commitment.
The Guardian of Excellence Award® in Patient Experience honors organizations that have reached the 95th percentile for patient experience nationwide.
The Pinnacle of Excellence Award® in Patient Experience is given annually to the top performing organizations that have maintained consistently high levels of excellence in patient experience. This award recognizes the top organizations in patient experience over a three-year reporting period.