NURSE TALK: What was your first car?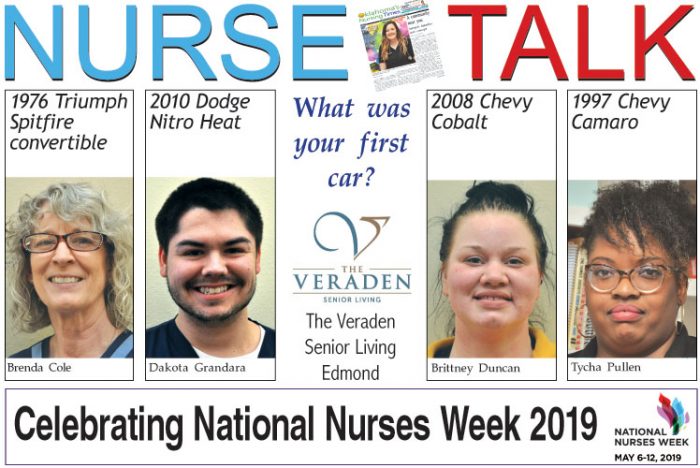 What was your first car? The Veraden Senior Living
Edmond
1976 Triumph Spitfire convertible
Brenda Cole
2010 Dodge Nitro Heat
Dakota Grandara
2008 Chevy Cobalt
Brittney Duncan
1997 Chevy Camaro
Tycha Pullen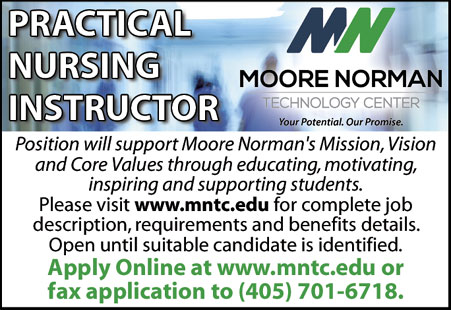 Moore Norman Technology Center seeking PRACTICAL NURSING INSTRUCTOR
Position will support Moore Norman's Mission, Vision and Core Values through educating, motivating, inspiring and supporting students.
Please visit www.mntc.edu for complete job description, requirements and benefits details. Open until suitable candidate is identified.
Apply Online at www.mntc.edu or fax application to (405) 701-6718.