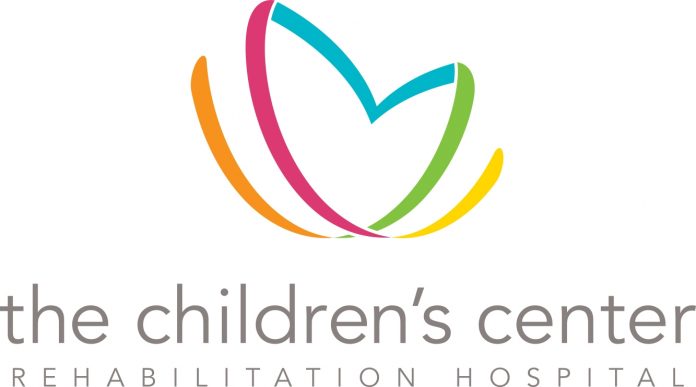 by Vickie Jenkins
Staff Writer
The Children's Center Rehabilitation Hospital has been issued a $2 million challenge grant by The J. E. and L. E. Mabee foundation of Tulsa, OK. Capital Campaign Co-Chairs David Rainbolt and Linda Whittington announced the "Imagine the Miracles" Capital Campaign to expand impatient and outpatient facilities for Oklahoma children with complex medical conditions and traumatic injuries has now raised $14 million.
To qualify for the $2 million, Mabee Foundation challenge, another $8 million must be raised within the next year. This will complete the $22 million goal for the expansion's largest building, a 100,000-square-foot, four-story addition with 40 new patient beds, an expanded outpatient clinic new patient services and facilities, and an education center.
Located in Bethany, The Children's Center Rehabilitation Hospital is Oklahoma's premier pediatric rehabilitation hospital providing the highest level of medical care and rehabilitation required by children with the most complex medical conditions and traumatic injuries. "As a private nonprofit, we have a deep, faith-based commitment to helping each patient maximize his or her potential," said Albert Gray, chief executive officer. "Families from every county in Oklahoma come to us for inpatient care and outpatient treatment, and we are expanding as we can continue meeting this need."
Rainbolt and Whittington expressed the organization's gratitude for the generous leadership gifts that have been secured already, as well as enthusiasm for the opportunities the Mabee challenge will bring. "We are energized by the challenge of meeting the Mabee foundation match and the opportunity to "Imagine the Miracles," our new facilities will make possible with friends and donors in all 77 counties."
The statewide campaign, which will officially launch during a groundbreaking ceremony or September 17, will feature outreach in the northeast, southeast, central, northwest and southwest regions of the state. Each region will be represented by a child from the area who has achieved his or her own miracle as a patient at The Children's Center Rehabilitation Hospital.
Completion of the new facilities is expected in the fall of 2017.
To learn more about how a gift can help The Children's Center Rehabilitation Hospital, meet the Mabee challenge and raise the required $8 million, go to www.miracleshappenhere.org.
The Children's Center Rehabilitation Hospital is an innovation leader in the region, offering pediatric medical care and rehabilitative therapies while also providing a promising pathway from hospital to home. The Children's Center Rehabilitation Hospital is more than a place where children come to heal. They come to learn and grow in a supportive, caring environment.
The J.E. and L.E. Mabee Foundation, Inc., a private charitable foundation, was formed in 1948 by Mr. John E. Magbee and his wife, Lottie E. Mabee, with its office in Tulsa, OK. Oklahoma, as stated in its charter, the purposes of the foundation are to aid Christian religious organizations, charitable organizations, institutions of higher learning hospitals and other organizations of a general charitable nature.