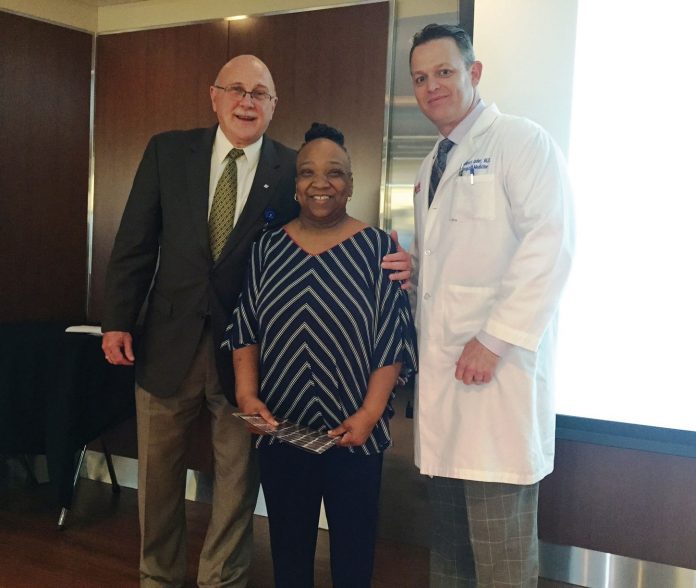 Bertie Thornton, LPN Recognized with Nursing Excellence Award
This year, St. Anthony's Medical Staff introduced a new Nursing Excellence award in conjunction with National Nurses Week, to thank and recognize a bedside nurse deserving of recognition for the dedication she shows her patients, her team and St. Anthony as a whole.
Bertie Thornton, LPN, was presented with the first St. Anthony Nursing Excellence award, presented by Richard Boothe, M.D., and Robert Rader, M.D. Thornton started her nursing career at St. Anthony in 1972, devoting 42 years to exceptional patient care.