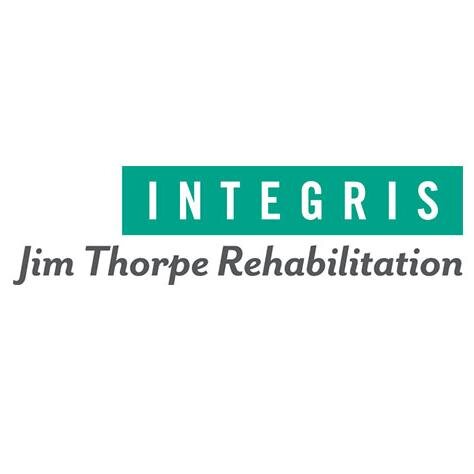 INTEGRIS Jim Thorpe Rehabilitation has received accreditation from the Commission on the Accreditation of Rehabilitation Facilities International, known as CARF, for several of its rehabilitation and specialty programs.
It is now the only rehabilitation organization in Oklahoma to achieve three hospital specialty accreditations for stroke, brain and spinal cord injury programs. It is also the state's only facility to receive accreditation for inpatient and outpatient spinal cord care.
"INTEGRIS Jim Thorpe has been accredited by CARF for its inpatient rehabilitation services since 1996, but this is the first time we have achieved all three hospital specialty accreditations for our stroke, brain injury and spinal cord specialty programs," says Keith Wilton, vice-president of INTEGRIS Jim Thorpe. "This is also the first time we have achieved accreditation in our outpatient medical rehabilitation program for spinal cord care."
CARF represents the highest level of accreditation that can be given to an organization. A facility receiving a three-year accreditation has put itself through a rigorous peer review process. It has demonstrated to a team of surveyors during an on-site visit, its commitment to offering programs and services that are measurable, accountable and of the highest quality.
INTEGRIS Jim Thorpe Rehabilitation is Oklahoma's premier system of inpatient, outpatient and community-based rehabilitative care for children and adults requiring stroke rehabilitation, with an acquired traumatic brain injury, spinal cord injury or brain tumor, and for rehab services related to amputation and prosthesis, joint replacement and LVAD rehabilitation.
CARF is an independent, nonprofit accrediting body whose mission is to promote the quality, value and optimal outcomes of services through a consultative accreditation process and continuous improvement services that center on enhancing the lives of the persons served. Founded in 1966 as the Commission on Accreditation of Rehabilitation Facilities, and now known as CARF International, the accrediting body establishes consumer-focused standards to help organizations measure and improve the quality of their programs and services. For more information about the accreditation process, please visit the CARF website at www.carf.org.