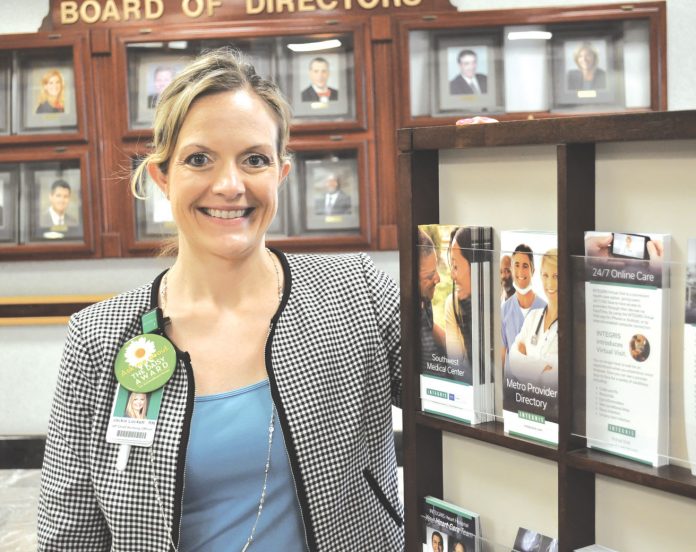 by Bobby Anderson, RN, Staff Writer
Today's health care environment moves at a fast pace. So why can't the hiring process?
That is a question Integris Southwest Medical Center Vice President and Chief Nursing Officer Jackie Lockett hopes to answer with her hospital's new hiring event.
Integris Southwest Medical Center will host its first Fast Track Hiring Event June 3, 8 a.m. to 6 p.m. in the Integris Cancer Institute conference room on the hospital's campus.
"What we're hearing from some of our new hires, when they're looking for a job they want a job now," Lockett said.
The typical process involves potential hires looking online for a list of available positions. Once they've submitted an application online then they're called for an interview.
After the interview they go home to wait for a phone call. Then another trip to Human Resources is required. Then there's another appointment with employee health for checkoffs.
It's a process that could use some simplifying.
That's why ISMC directors will be on-hand the entire day. Interviews will be done on the spot.
If both parties are interested the opportunity to shadow the unit for a period of time immediately may be available.
From there, applicants can come back downstairs for a potential job offer pending background check.
That paperwork is done on the spot and employees can knock out requirements at employee health after that.
"It gets the majority of the hiring stuff done all in one day," Lockett said. "They can have that discussion with the hiring manager for a start date."
The idea originated from one of the hospital's board members who saw an article on a similar process used by Chick-fil-A restaurants.
Lockett said the event will focus on registered nurses, nursing assistants and emergency department techs.
Those three positions represent the bulk of the needs at Southwest.
"They're very excited about the event," Lockett said of her directors. "Now they're doing an interview here and an interview there. If I could get 10 people to come in for my positions it's just easier to knock it out in one day."
A booth will also be onsite to answer questions about employee benefits including nursing education reimbursement and advancement programs.
Lockett is finishing up her first year in her new position.
"(I've enjoyed) the people," Lockett said. "I love how everybody is engaged in making this the best place to work and the best place for our patients to receive care.
Everyone wants to contribute to making sure we're doing the right thing and making it an environment where everybody wants to work and just be a community."
Lockett has focused on improving recognition of staff.
"We want this to be the place where everybody wants to come and if they're here to receive care that they get the best care possible," she said.

INTEGRIS
The Place to Serve and Grow
WE ARE HIRING
qualified nurses and clinical support to fill positions at many of our locations.
APPLY TODAY AT
IntegrisOK.jobs
INTEGRIS considers all qualified applicants regardless of protected status as defined by applicable law, including protected veteran or disability status.
AA/EOE