Crystal Mize was recently recognized at Cancer Treatment Centers of America ® (CTCA) Tulsa as winner of this quarter's DAISY Award. The DAISY Award is an international program that rewards and celebrates the extraordinary, compassionate, and skillful care given by nurses every day. CTCA Tulsa® is proud to be a DAISY Award Partner and have the chance to regularly recognize one of its nurses with this special honor.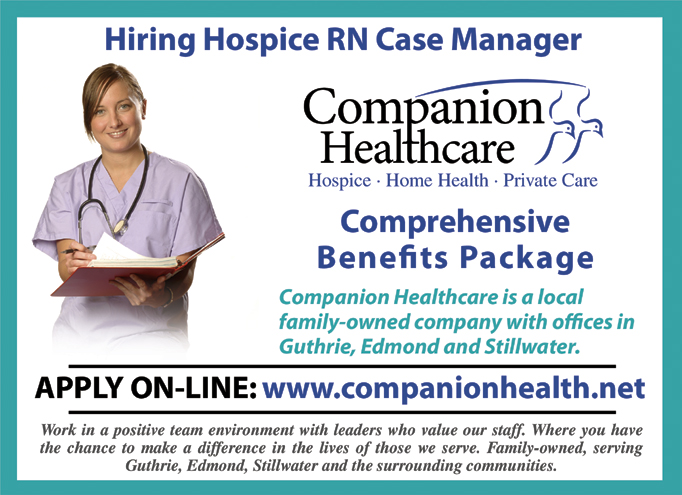 Nurses have the unique ability to sit alongside us during some of our most difficult moments and offer care, kindness, and support. It was because of a moment like this that Crystal was inspired to become a nurse. Crystal's daughter was born with a birth injury and required multiple surgeries. During this time, Crystal saw and felt the impact of the nurses who cared for her daughter and her family. She wanted to be able to give to others what had made such a difference for her and her family.
Prior to CTCA, Crystal worked in the intensive care unit for another local hospital in Tulsa. She came to CTCA eight years ago and loves caring for her oncology patients and their loved ones.
"I work hard to make my patients feel comfortable in my care, as well as make their experience with the healthcare system feel a little less scary. I can't always control a patient's healthcare outcome, but I can ease their anxiety and help them find answers to their questions," said Crystal.
One of Crystal's patients shared her experience and appreciation of Crystal:
"Crystal did everything possible to help get my pain in control. She was always pleasant, going above and beyond to make me as comfortable as she could. She took the time to answer all our questions and treated me like I was her only patient. I am grateful she made a scary situation more comfortable."
Crystal and her husband were high school sweethearts who reconnected twenty-three years later and were recently married during the COVID-19 pandemic! Together, they have three daughters and two dogs. Crystal loves to garden, go hiking, camping, kayaking, and enjoy family outings.