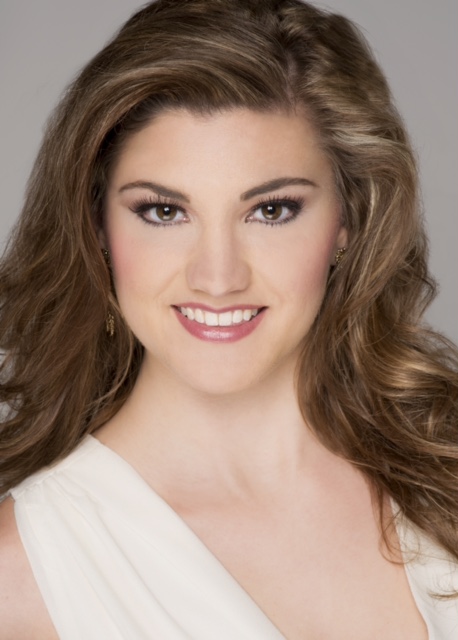 It was Chelsea Walker's crowning moment. The moment she had worked toward for the majority of her 21 years. She had just been awarded the title of Miss Southeast Oklahoma.
"When they called my name, I knew my life was about to change," Chelsea recalled. "I felt nothing but pure excitement pumping through my body when they first put the crown on my head."
That day was October 25, 2015. Less than one month later, on November 20, Chelsea had something else pumping through her veins: she was on intravenous (IV) medications, lying in a hospital bed.
It started with a headache.
"I thought it was a migraine," Chelsea said. She was in her senior year at the University of Oklahoma in Norman. "No matter what I did, it wouldn't go away. It got to the point where I didn't want to have any lights on." A few days after the headache started, Chelsea drove to her mother's home in Ada.
"I was concerned the minute she walked through the door," Angela Walker said. "Her face was swollen."
Angela, a nurse at Mercy Hospital in Ada, kept close watch on her daughter. Within a few hours, Chelsea's condition had deteriorated.
"I woke up to her vomiting," Angela remembered. "She told me it was the worst headache she had ever had and her facial swelling was getting even worse."
That's when Angela knew it was time to take her daughter to the emergency room. In the middle of the night, the two raced to Mercy Hospital Ada. For Chelsea, much of that night was a blur. Her mother, however, remembers every terrifying detail.
"I was so scared. It is such a helpless feeling," Angela recalled. "You begin to wonder if every decision that you are making is the right one."
Tasked with the choice of whether or not to allow Mercy Ada's Dr. Theodore Ware to perform a lumbar puncture, or spinal tap procedure on her daughter, Angela started to pray.
"They wanted to insert a needle into her spine to collect and examine her fluid. I didn't want her to go through a painful procedure, but I also didn't want doctor's to miss a potentially deadly disease due to my decision. I didn't know what to do, I asked God to help and guide me to make the best decision for my daughter."
Angela said moments after she prayed, a nurse came into Chelsea's room and reassured Angela that the procedure was needed.
"She told me Dr. Ware would only do the procedure if it was absolutely necessary, and that he was very skilled at them. I was just so grateful the nurse provided me with such comfort," Angela said.
Chelsea was not suffering from a migraine. Doctors found an epidural abscess, a collection of pus and swollen body tissue, between her skull and the lining of her brain. She was immediately given antibiotics and rushed to Mercy Hospital in Oklahoma City.
"At that point, I was really terrified," Chelsea said. "There were talks of me having full frontal neurosurgery, which meant they would remove my sinuses and make an incision from ear to ear."
Dr. Joseph B. Cox, a neurosurgery specialist in Oklahoma City, was one of the doctor's on call when Chelsea arrived.
"Typically, an epidural abscess is a medical emergency," Dr. Cox said. "They are usually treated with immediate surgery."
But there was something different about Chelsea's case. Doctors made a split second decision against operating.
"Because of the size and location of the abscess, we decided it would be best for Chelsea to not have surgery," Dr. Cox said. "Fortunately, doctors in Ada had given her the right antibiotics at the right time, and she was responding well to them."
Less than one week after she was rushed to the emergency room and one day before Thanksgiving, Chelsea walked out of the hospital without having surgery. The beauty queen chalks up her miraculous recovery to those who cared for her.
"I found strength in my doctors and nurses," Chelsea said. "They kept telling me I was getting better, that I was going to be fine and I believed them."
Every single person who entered her room truly cared about her," Angela said. "Her nurses were some of the best patient advocates I have seen in all my years of health care experience. I trusted that when I had to leave her bedside, she was in great hands."
Chelsea continued IV treatments at her mother's home in Ada, and just weeks after she was released from the hospital, Chelsea graduated from the University of Oklahoma.
"Just imagine being 21 years old, studying for finals and having a neurosurgeon tell you that you may need brain surgery," Dr. Cox said. "She never once complained. She handled every curve ball well and was a pleasure to take care of."
Her last visit to Mercy Hospital in January revealed the abscess in her brain had almost completely vanished. Today, she is back to teaching dance classes in Ada and Norman. She will compete in the Miss Oklahoma pageant in June, and if she wins, she will represent the Sooner State in the Miss America pageant.