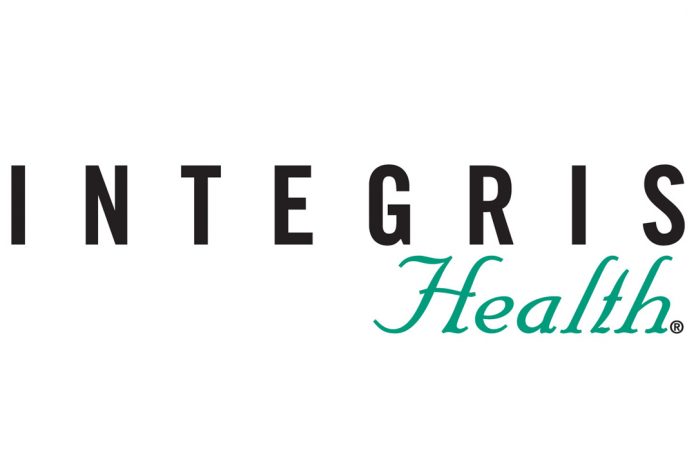 For 21 years, INTEGRIS Jim Thorpe Rehabilitation has presented Courage Awards to individuals who display exceptional bravery and grace through the most difficult of circumstances.
We are proud to announce this year's winners: Sam Allton, Mac McCrory and Jason Wisdom.
Sam Allton's voice was at a whisper when he arrived at INTEGRIS following a massive stroke. The road to recovery would be a long, tough one. Allton's stroke left him nearly speechless, nearly completely paralyzed on both sides of his body and with limited swallowing capability. Beloved co-workers visited him regularly – his smile and good humor leading the way through grueling physical therapy sessions. The effect of Allton's uplifting outlook was apparent as he began to eat a regular diet, hold telephone conversations with his children and regain use of both sides of his body. Today, he can even walk short distances with minimal assistance. Now living in Tennessee with his daughter, Allton continues his therapy efforts and sends regular updates to his Oklahoma home about his persistent progress.
Mac McCrory was unable to walk after suffering the effects of multiple embolic strokes. He thought the worst was behind him. His physical therapy progressed as he relearned daily living activities, and he consistently completed tasks to improve his memory/recall awareness, also affected by the numerous strokes. Although showing definite signs of improvement in all areas of his therapy, McCrory sustained another setback when he learned he would require cervical spine surgery. But this news didn't deter his hard work to reach his goals. Through the help of this therapists and the support of his family, McCrory accepted the challenge not only by facing his obstacles head on, but by encouraging other patients along their rehab journeys. McCrory's recovery continues as he is now able to walk independently and has regained use of his upper extremities.
Jason Wisdom's life changed dramatically on Oct. 13, 2013. A mosquito bite left him paralyzed with one of the worst documented cases of West Nile virus. After two months of exhausting hospital treatment in which he experienced a multitude of life-threatening respiratory issues, Jason was admitted to the INTEGRIS Jim Thorpe Rehabilitation. Once a family man, entrepreneur and triathlete; 38-year-old Jason now required complete assistance. Eating was particularly worrisome since the threat of choking was ever-present. His faith never wavering, Jason pushed himself in every aspect of his recovery. The consummate athlete, he participated fully in his sessions and even set personal goals on the side as his therapies continued. From his discharge date on Feb. 21, 2014, Jason keeps in constant touch with his therapist friends to apprise them of his continued improvement, visiting the unit frequently to encourage others. Nearly one year to the day of his ICU arrival, he completed the INTEGRIS Jim Thorpe Courage 5K Run. Although fatigued and tired due to back pain, he refused a wheelchair to finish.
INTEGRIS Jim Thorpe Rehabilitation will honor these courageous individuals at the seventh annual Courage Awards Gala.
The event will take place Saturday, Aug. 22 at the National Cowboy & Western Heritage Museum, 1700 NE 63rd St., Oklahoma City. Doors open at 6 p.m. and dinner and awards ceremony will begin at 7:00 p.m.