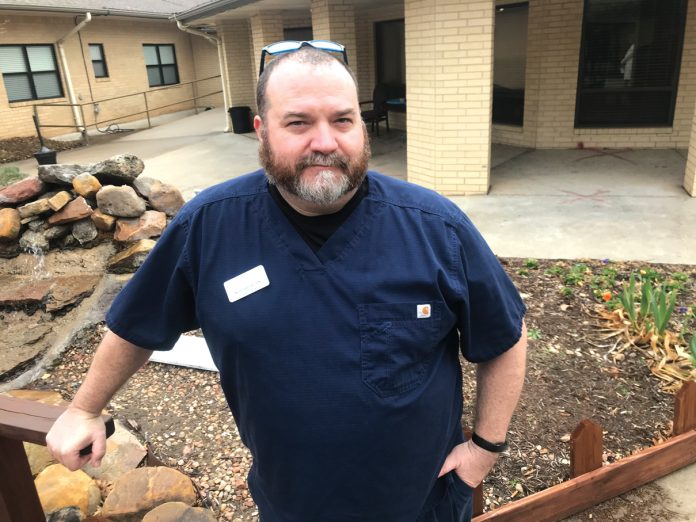 story and photo by James Coburn, staff writer
Nick Spencer, RN, says you will accept more responsibility in life if you want to grow in life. He accepted the leadership role as director of nurses at The Grand at Bethany Skilled Nursing & Therapy in October, knowing it's a good company that takes care of its people.
"It's the challenge of constantly triaging my time, making sure everyone is taken care of, my employees all the way down to my patients," Spencer said.
The Grand at Bethany Skilled Nursing is set-up for 130 beds with the potential of raising the count to 145 beds in the entire facility.
Spencer commended the ADONs and the nursing staff for stepping up during the COVID pandemic and flu season. Some nurses across the state left their careers or were sick themselves.
"When staff were out, we had residents sick, but people kept working. They kept picking up extra shifts. They did a remarkable job," he said.
Effective nurses come with the understanding that their primary focus is about their residents and patients and not themselves, Spencer continued. (story continues below)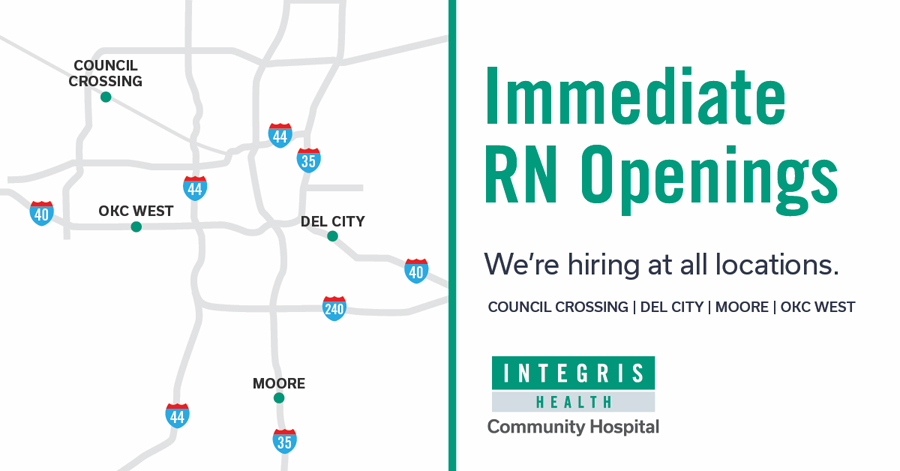 "Ultimately, it's our responsibility to make sure they're taken care of to the best of our ability," Spencer emphasized. "That's something that's always got to be in the back of your head as a nurse or as a CNA, or somebody washing dishes and cleaning the building."
When Spencer served in the United States Army, he wanted a job that would eventually translate well into the National Guard Reserves or a civilian career. He had been an emergency medical technician-basic before joining the Army.
Spencer became a licensed practical nurse in 1997. Ten years later he graduated from Mesa State College in western Colorado for his RN. His career has included long-term, emergency and critical care.
"There was not some magical moment. I'm very big on if I do this job, I have a responsibility to make it happen. And that's why I became a nurse," Spencer said. "I was a good EMT. I was a good medic in the Army."
Nurses rank as the most trusted profession in the United States for good reason. Spencer believes the reason is due to the way nurses present themselves as compassionate patient advocates.
He tells his staff that they must love helping people as nurses. Being a nurse is not a lazy profession. It must be a calling.
"For some of them I say if you're just in it for a paycheck, go be a welder," he said. "This job is long hours. It's hard work, but it's rewarding. I go home every night and unless it was a really bad day, I'm usually proud of what I've done. And that's stuff that nobody can take away from you."
Families count on nurses to care for their loved ones.
"If you can't be trusted to take care of someone's parents, grandparents, or their children, we should not be in this profession," Spencer explained.
People searching for a place to care for a loved one rightly choose The Grand at Bethany Skilled Nursing & Therapy because the staff is a group of proven professionals who take their job very seriously. Be it the need to call a physician for a new medication or to advocate for more therapy, the staff cares about the residents and patients. Spencer has witnessed them work short-staffed and still give all the care that is required, he said.
"We will work through lunch," he said. "We take care of the residents and our patients, and we take care of ourselves," Spencer said.
Events prove to Spencer and the nursing staff that their careers are well worth the effort. He read through work reports with his finger searching for a recent report that made a profound impression. It was from a patient's family.
"It was words to the effect of thank you for taking care of my mom. You guys did a wonderful job. She was so happy," he said. "It was really rather touching. It got to me. It was probably one of the nicest things I've seen. It's the little victories that you get. This person is walking, and they couldn't walk when they got here. This person is feeding themselves. They couldn't feed themselves when they got here. You've got to find the little things that keep you going, and you get warm and fuzzy about nursing."
Spencer is empathetic about families' needs. He has four daughters of his own.
"I hang out with them on the weeks I have open," he said. "When I don't, I have a four-to-six-mile route that I hike, and it's just around the old gravel roads around my house."
Spencer is a former competitive powerlifter who continues to lift weights to stay in shape.
"I still like picking up things and moving them. Of course, there's always reading," he added.