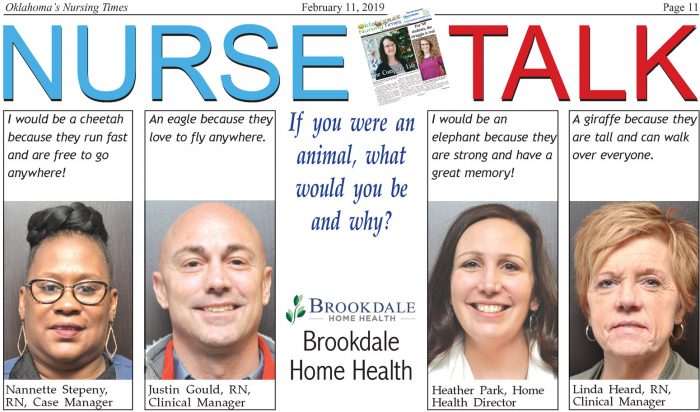 I would be a cheetah because they run fast and are free to go anywhere!
Nannette Stepeny, RN, Case Manager
An eagle because they love to fly anywhere.
Justin Gould, RN,
Clinical Manager
I would be an elephant because they are strong and have a great memory!
Heather Park, Home Health Director
A giraffe because they are tall and can walk over everyone.
Linda Heard, RN, Clinical Manager