Hillcrest Medical Center First in Tulsa to Achieve Baby-Friendly Designation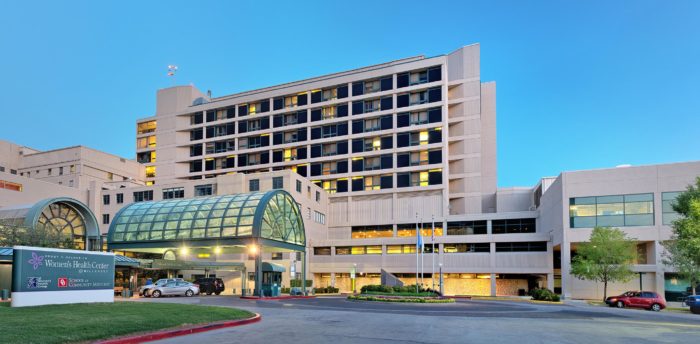 Peggy V. Helmerich Women's Health Center at Hillcrest Medical Center receives international recognition as a Designated Baby-Friendly birth facility
Hillcrest Medical Center is the first hospital in Tulsa to receive international recognition as a Designated Baby-Friendly birth facility for its commitment to breastfeeding mothers and their babies. Baby-Friendly USA, Inc. is the U.S. authority for the implementation of the Baby-Friendly Hospital Initiative, a global program sponsored by the World Health Organization and the United Nations Children's Fund (UNICEF).
he initiative encourages and recognizes hospitals and birthing centers that offer an optimal level of care for breastfeeding mothers and their babies. Based on the Ten Steps to Successful Breastfeeding, this award recognizes birth facilities that offer breastfeeding mothers the information, confidence and skills needed to successfully initiate and continue breastfeeding their babies.
"To be recognized for our commitment to serving the mothers that trust us to care for them and their babies in this most precious stage of life is incredibly meaningful to our entire team," said John Tucker, service line administrator of the Peggy V. Helmerich Women's Health Center at Hillcrest Medical Center. "We strive to provide an environment of support for our mothers that breastfeed, including lactation consulting and other resources to help breastfeeding moms and their babies thrive."
There are more than 20,000 designated Baby-Friendly hospitals and birth centers worldwide and 527 active Baby-Friendly hospitals and birth centers in the United States. The award is maintained by continuing to practice the Ten Steps as demonstrated by quality processes.